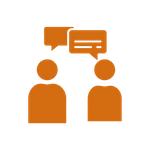 We are thrilled to announce 2nd stage applications for Women in Biotech mentoring programme!
As a mentee, please complete the form below before 17 November 2022. You will be notified of your match by the end of the year.
Whether you are in the early stages of your career or C-suite level, we hope this programme will connect, support and inspire the incredible women in our sector.
The pilot programme will run from January 2023 until December 2023. The first stage of applications took place in October 2022.
The BIA mentoring programme will run for a maximum of 12 months between January 2023 and December 2023. If you cannot commit time to the programme during this period, please do not apply. We expect the first meeting with your mentor/mentee to take place in January 2023.
Please read the terms and conditions carefully before submitting your application.
All mentees must be a current employee of a BIA member company.
Only one mentee per company may be submitted to the programme.
Priority will be given to mentees from BIA corporate member companies with a headcount of 1-250.
We recommend submitting your expression of interest ASAP. We reserve the right to close applications early if we receive a large volume of applicants.
Once you have submitted your application of interest, BIA will review and if successful, you will be invited to complete a further application which will assist with the matching process.
Please be aware that we are only able to facilitate a limited number of applicants during this pilot programme.
For the pilot programme we are unable to accommodate individuals participating as both a mentor and a mentee.
BIA will act as a facilitator of this programme, assisting the match-making process and providing some guidance for the duration of the programme. It is the expectation that participants will be responsible for their own scheduling, meetings and actions. In particular, it is the responsibility of the mentee to keep organised throughout the process in order to maximise the opportunity and time with their assigned mentor.
BIA may at times request feedback from participants however BIA will not be monitoring each stage of the programme.
In the case where you are unsatisfied with your match for personal or professional reasons, BIA expects participants to initially work with their match to try to resolve the issue. If this is not possible and you would like to terminate the relationship, please contact BIA for assistance. We cannot guarantee that we will be able to re-match you with another participant.