Bowel Cancer UK is the UK's leading bowel cancer charity. They are determined to save lives and improve the quality of life of everyone affected by bowel cancer. In light of the recent sad passing of Aisling Burnand MBE from bowel cancer last year, this partnership will play a pivotal role in raising awareness and knowledge of the disease. We hope you will get to know and connect with this fantastic charity over the course of 2023.
---
5 Biotech Wonders of the World Challenge
This spring, we challenged BIA members to participate in our '5 Biotech Wonders of the World' challenge for Bowel Cancer UK. Teams of up to 10 chose a global biotech hub and collectively walked, ran, swam or cycled to their target destination!
Bristol, Clifton Suspension Bridge (170km)
Macclesfield, Alderley Park (240km)
Basel, Messe (710km)
Boston, Kendall Square (5,265km)
San Francisco, Golden Gate Bridge (8,615km)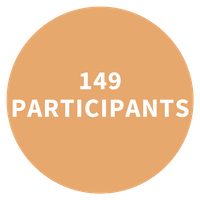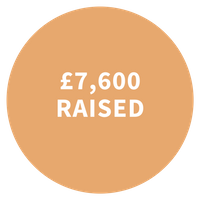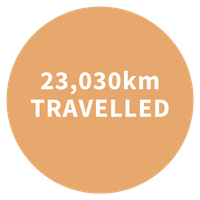 It's not too late to show your support: Donate today!
---
Genevieve Edwards, Chief Executive at Bowel Cancer UK:
"Many of the major advances in saving lives from bowel cancer have come through partnerships with organisations like those who are members of the BioIndustry Association, and that is why we are so thrilled to be chosen as their charity partner for 2023. Bowel cancer is the UK's second biggest cancer killer but investing in research is the key to understanding how we can save more lives from this treatable and curable disease.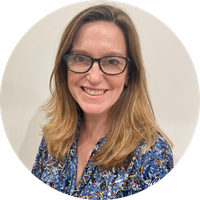 "We look forward to working with BIA and their valued members to drive positive change for patients and help to deliver improvements in bowel cancer survival in our lifetime. Central to this collaboration is the fearless and passionate former BIA CEO and our trustee Aisling Burnand CBE who we lost in 2022. We know she would have been very proud of this partnership and that it will continue her important legacy."
The research strategy puts patients and their families at the heart of its research programme ensuring they can help shape the future of bowel cancer research. We're committed to funding research that improves the prevention, early detection and treatment of the disease.

The charity also runs training, workshops and study days for healthcare professionals and free awareness talks to workplaces, spreading the word about symptoms, risk factors and bowel cancer screening.
Book an awareness talk in your organisation with our volunteers
We provide free online bowel cancer awareness talks to workplaces and community groups in all four nations of the UK. The talks last approximately 30 minutes and are delivered online by our dedicated team of trained volunteers, many of whom have a personal connection to bowel cancer.
Learn the symptoms of bowel cancer
Worryingly, Bowel Cancer UK's research shows that nearly half of people (45%) living in the UK can't name a single symptom of bowel cancer. Knowing the red flag symptoms and contacting your GP if you have any of them can help increase the chances of an early diagnosis, when the disease is easier to treat.
The symptoms of bowel cancer can include:
Bleeding from your bottom or blood in your poo
A persistent and unexplained change in bowel habit
Unexplained weight loss
Extreme tiredness for no obvious reason
A pain or lump in your tummy
Most people with these symptoms don't have bowel cancer, but if you have one or more of these, or if things just don't feel right, contact your GP. They will want to see you and may ask you to do a Faecal Immunochemical Test, known as FIT, at home. It's very easy to do and will help your GP to decide whether your symptoms need further investigation.
Bowel Cancer Awareness Month
Bowel Cancer Awareness Month took place in April and we invited all BIA members to join in and help keep bowel cancer in the spotlight. Please see the flyer for more details.