BIA Membership delivers opportunities to:
Influence

Connect

Save

policymakers,
ensuring your voice is heard on the matters that are critical to the success of your organisation

with the UK ecosystem
through industry-leading events, expert committees and overseas missions

money with the BIA Business Solutions purchasing programme, helping you start, grow and deliver world-changing innovation
Influence
Join the BIA to shape the future of our industry and have your organisation's voice heard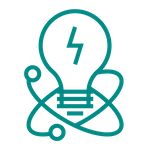 Advocacy is a core BIA strength. BIA is the only national trade association representing the innovative life sciences and biotech industry in Westminster, Whitehall and beyond. We represent the interests of our members to a broad section of stakeholders, from government and regulators, to patient groups and the media. BIA also works with organisations at an international level to ensure that UK biotech is represented on the global stage.
We actively engage with the government to improve the funding and regulatory environment for our member companies. We are the key thought leader for the sector tackling a wide scope of issues, including policy, finance, science, taxation, public funding for biomedical research, technology transfer, patent protection, medicines manufacturing, skills and talent. And that's just a snapshot.
Our advisory committees are crucial mechanisms for highlighting the most relevant issues facing biotech companies. They consist of influential industry experts, and their work informs BIA policy and is highly regarded across our membership. They also provide forums to network with other industry leaders and discuss best practice. Involvement is free of charge and a member-only benefit.
BIA was instrumental in securing the launch of the Biomedical Catalyst (BMC) Fund and has made its continuation a key campaign focus since 2013. Our consistent campaigning alongside our members has ensured that this key source of early-stage funding for UK biotech companies will continue to support the development of new life-changing medical treatments, diagnostics and devices, and underpin economic growth for the future. The fund was refilled in 2016 with an additional £100 million and in 2022, the BMC made £15 million available to SMEs for industry-led R&D projects.
We were also a key player in ensuring that the Brexit negotiations hear our voice. Co-leading with ABPI, and endorsed by regional membership organisations, we worked alongside Government during the period of uncertainty to ensure that our members' needs are represented.
Connect
Connect with industry leaders within the biotech ecosystem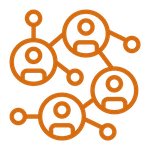 Held across the UK and beyond, our accessible events enable you to engage with the best thought leadership in the sector and connect with peers and inspirational leaders.
BIA provides many varied opportunities to network, share and learn from industry experts. From the famed BIA Gala Dinner, Women in Biotech networking events, quarterly committee meetings and our many regional events, to name but a few, we provide access to a highly respected and diverse community.
In-person
Our events are the meeting place for the UK life science and biotech sector, whether you are looking for partnership opportunities with industry-leading decision-makers, or to showcase your latest products or services to the sector.

In 2021...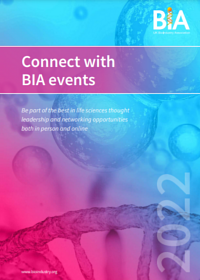 With over 3,200 delegates attending our 2021 events, put your career and business on the fast track by meeting some of the most influential and important people in one place. Build relationships with business decision makers, gain profile for your organisation, and access BIA staff expertise and connections.
Many events are free to attend or heavily discounted for members, and we can also offer discounts to some of our partner and international events too.
Online
As a BIA member, you'll be listed in our Membership Directory and featured in Members Insights, our bi-monthly member-exclusive newsletter.
We act as an extension of your communications and HR teams by helping you maximise the reach of your company news and by promoting your jobs to the BIA community.
The BIA website is visited by 133,000 users who generate nearly 400,000 page views annualy, coming from the UK (44%), United States (20%), Europe (16%), China (7%) and India (4%).
Showcase your thought leadership by writing a guest blog to be included in our weekly Newscast with 10,000+ subscribers, including members, key industry stakeholders and journalists.
We also promote our new members on social media, which includes a LinkedIn page with nearly 9,000 followers and Twitter with 10,400 followers.
BIA also works to ensure that we provide opportunities and promotion for our members internationally – through panels and networking events at major events overseas, we are raising the profile of the UK as a global hub. We know that promoting what you do as an organisation is important, and we help organisations to raise their profile – at events and through our online presence and communications.
Save
Save through BIA Business Solutions Programme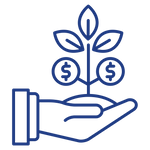 The BIA members benefit from significant savings thanks to our Business Solutions purchasing programme, helping you grow more cost-effectively.
This is the most competitive scheme of its kind in the UK. Last year, our members saved over £10 million on 7,000+ products across the lab and office supplies and 1,800+ hours on procurement of research, project management, purchasing, insurance, legal and quality services.
Curious to learn more?