BioStart
Welcome to the BIA's BioStart: e-news for biotech start-ups
BioStart is a quarterly newsletter explicitly designed for innovative, early-stage, entrepreneurs from the life sciences and biotech industry, where we'll be sharing everything money, space and people!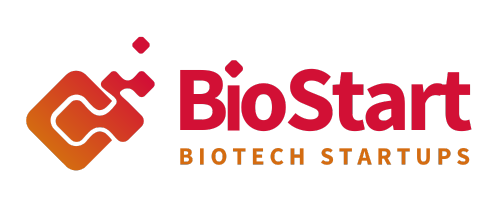 Our new LinkedIn network, BioStarter, is exclusive to biotech start-ups and entrepreneurs, where you can exchange ideas, seek advice and share insights with other forward-thinking professionals in the industry.
---
See previous editions of BioStart
---
---
Funding your #biotech startup
You can't do biotech without money, so don't be afraid to reach out to investors early.
Biotech CEOs and founders at the #BIAStartupFestival share insights on how to approach fundraising as a start-up. They discuss the importance of having a solid business case, the types of investors and different sources of funding available, as well as how to pitch your company to them.
Networking for biotech and life sciences startups
The BIA has one of the strongest networks in the UK when it comes to life sciences and biotech.
In this video, CEOs and founders of biotech #startups share their experiences attending the BIA Startup Festival and other events and tips for successful networking. They discuss the importance of networking for early-stage companies, the challenges of raising capital, and the need for peer learning and being known in the community.
CEOs address biotech startup challenges
Biotech start-ups need to communicate their vision and passion for their company to investors.
Janette Thomas, CEO of Five Alarm Bio, Jeroen Verheyen, CEO of Semarion, Aidan Courtney, Chairman of VascVersa, Jonathan Kwok, CEO of Infinitopes, and Dan Peters, CEO of MarraBio, share their insights on the different stumbling blocks that biotech startups face when talking to investors.
---
Steve Bates on the expertise within the biotech startup community
What is great about our start-up community is the size, scale and expertise already within it.
The UK is a global leader in the life sciences sector, and the number of life science start-ups in the UK is growing rapidly. In fact, the UK accounts for around 35% of all life science start-ups in Europe. Largely due to the UK's strong academic research base, world-class universities, and supportive government policies.
BIA Start-up Festival 2023 - spotlight on early-stage biotech and life science companies
BIA is doing a great job bringing us together so that people can get support from each other and understand what resources are available.
The #BIAStartupFestival 2023 was a great success, with over 150 #entrepreneurs and participants from across the UK early-stage #biotech and innovative life sciences companies.
Tips for success when building your biotech startup
As a founder, be very aware of the market space, especially the earlier you are, the more you need to know in the space and competitive advantage you have over other companies.
Funding, #mentorship, building a great team, and market awareness are all essential factors in the success of any startup company. Whether you're an investor or a biotech start-up, the Bioindustry Association (BIA) is here to help.