Finance, tax and investment
The BIA campaigns for finance, tax and investment policies to support UK bioscience companies to start and scale up.
The Finance and Tax Advisory Committee (FTAC) leads the BIA's policy development, drawing on the expertise and experience of the membership. Our strong links to the Treasury, HMRC and the Department for Business, Energy and Industrial Strategy (BEIS) ensure that the voice of the bioscience sector is heard at the highest levels. FTAC also provides finance and tax support for BIA members through events and guidance documents.
The UK is the European leader in bioscience investment and is in a strong position to close the gap on the leading life sciences clusters in Boston and San Francisco and achieve the BIA's vision of becoming the world's third-largest global biotech cluster. The BIA works with the investment community to raise the profile of UK bioscience. We publish quarterly and annual reports on the levels of investment in the sector which you can see below.
---
UK Biotech financing Q3 2023 report
This quarter stands out as the strongest period since the historical highs of 2021, representing an impressive 48% increase from the previous quarter's takings. At the current rate, the UK life sciences sector is on track to exceed last year's total fundraisings.
Despite the continuing global economic malaise, the UK biotech sector managed to maintain a consistent quarter-on-quarter increase this year. Although public market launches remain challenging, biotechs made a strong comeback on follow-on fundraisings accumulating £315 million following a sluggish first half of the year. Venture capital fundraisings didn't experience the same acceleration, totalling £249 million, which is a fairly typical sum seen in more recent years.
Internationally, the biotech sector has seen steady growth in attracting capital, securing £10.9 billion worldwide this quarter – a 24% increase since the beginning of this year. European and Asian countries saw a strong recovery. The former doubled the funds raised last quarter. Meanwhile, the US, while maintaining its dominant position in attracting the majority of funding, saw a 21% decrease across all fundraisings.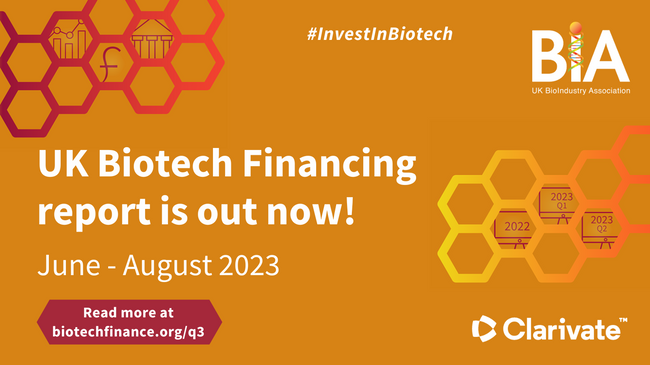 ---
Quarterly biotech financing updates
---
Annual biotech financing updates
2021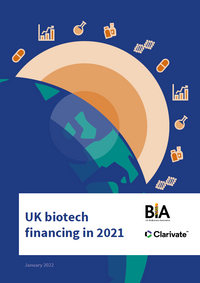 UK Biotech Financing Report 2021
2021 was the highest year on record for investments into UK biotech and life sciences companies. £4.5 billion was raised in public and private financings, £1.7 billion (60%) more than in 2020.
2020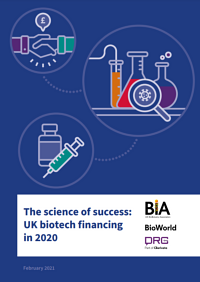 The science of success: UK Biotech Financing in 2020
UK biotech companies raised a record £2.8 billion in equity finance in 2020. The science of success: UK biotech in 2020, marks the best year for biotech investments ever recorded by the trade association and shows that since 2012 investment has increased by over 1000%.