The Biomedical Catalyst (BMC) provides grant funding to bioscience SMEs for the translation of innovative scientific ideas into products and therapies for patients. Funding is technology agnostic and prioritises innovation within human health and life sciences. It is run by Innovate UK, part of UKRI, and the Medical Research Council (MRC). The BMC has received over 3,000 applications since 2012.
The BIA was instrumental in securing the launch of the BMC in 2011/12 and made its continuation a key campaign focus. The economic and scientific impacts of the scheme have been demonstrated in BIA analysis. Further, Ipsos Mori's 2019 Biomedical Catalyst Impact Evaluation showed that the BMC has generated £4.72 in public and business value for every £1 invested by government.
In 2020, the BMC was relaunched, allowing innovative biotech companies to access a share of £30 million in grant funding. The relaunch was the direct result of consistent campaigning by the BIA and our members. We were keen to ensure that this key source of early-stage funding for UK bioscience companies will continue to support the development of new life-changing medical treatments, diagnostics and devices, and underpin economic growth for the future. Read more about the BIA's decade long campaign.
In its first round of 2023, a share of £25 million will be available to UK registered SMEs through the BMC.
The deadline for the competition is 1 March 2023. To apply, and for any further information, please follow the link below.
Here's how the Biomedical Catalyst has helped BIA members Arecor and MediSieve: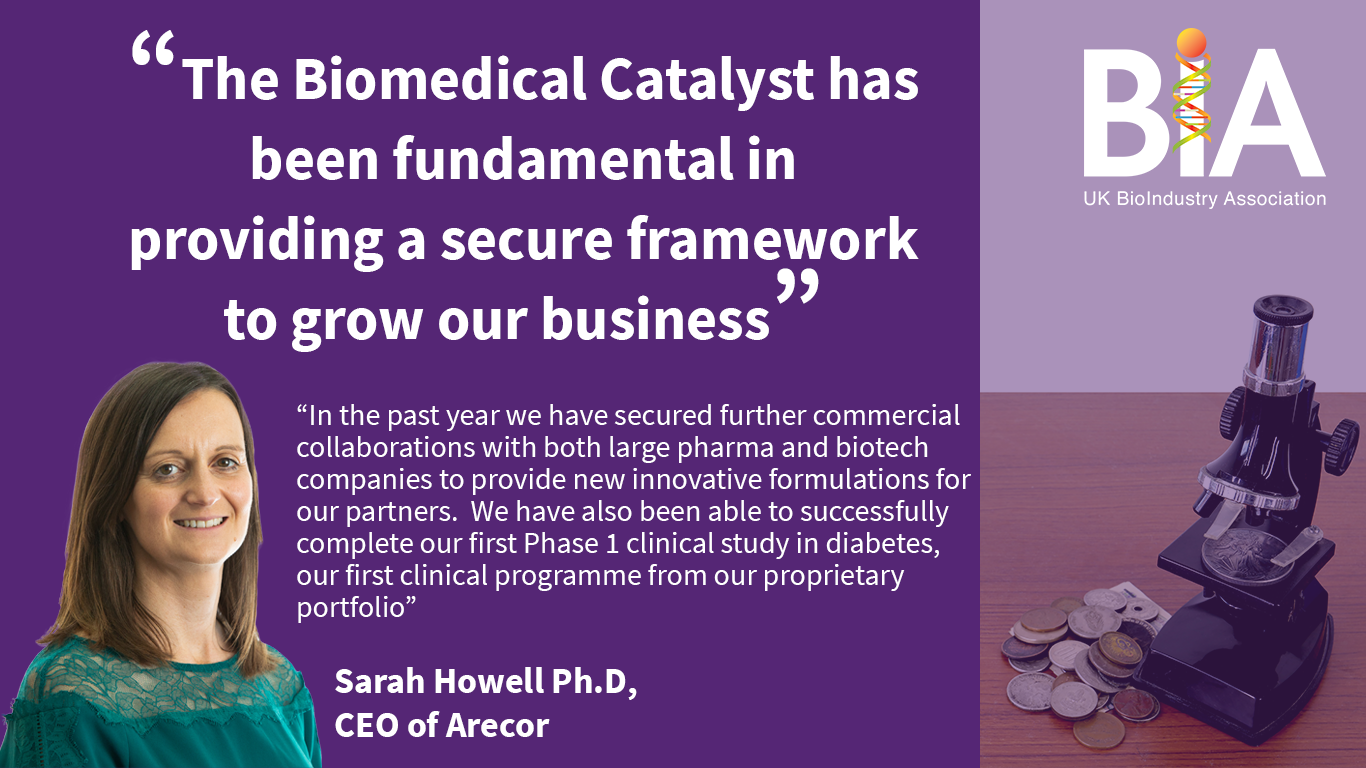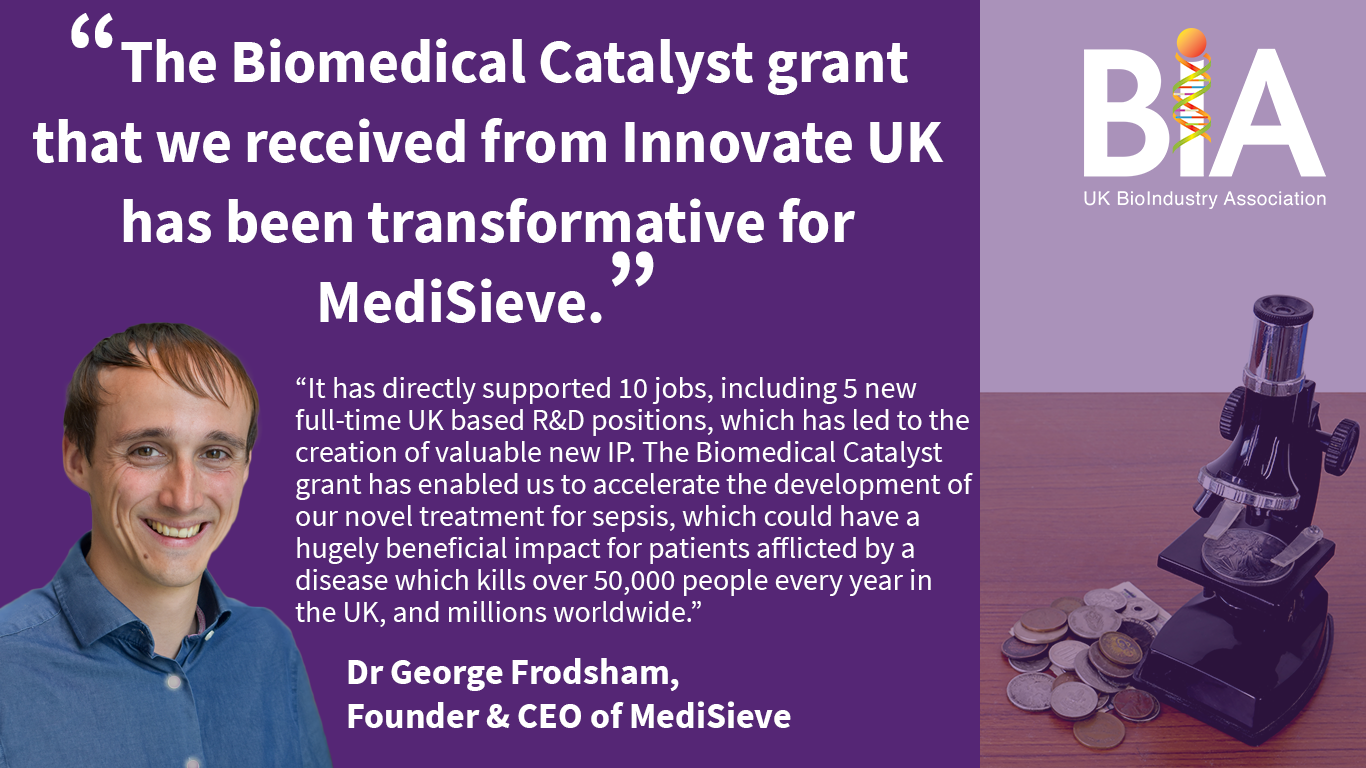 "The BIA has been the driving force in making a compelling case for the interests of UK life science SMEs in Whitehall and Westminster. Your campaign to re-fund the Biomedical Catalyst, with tangible case studies of private sector investment crowded-in by the Catalyst, made a vital difference in ensuring the programme's continuation. As we set out the next stage of the Life Science Industrial Strategy we need the BIA's voice of the small and new companies."
George Freeman MP, Minister for Science, Research and Innovation