The BIA plays a central role within the bioscience research and development ecosystem. For example, providing a liaison between industry and academia to facilitate better technology transfer from the academic research community to BIA member organisations.
We work on behalf of our members to influence the policy of government and funders of UK science and technology through proactive engagement with key stakeholders. This area of the organisation's work is supported by the Science and Innovation Community.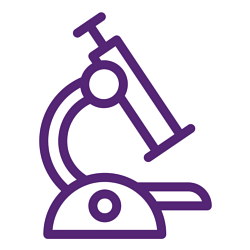 UK biotech is built on a world-leading science base supported by the research councils and the BIA is proud to work closely with them. The Biotechnology and Biological Sciences Research Council (BBSRC) is a BIA member and the Medical Research Council (MRC) plays a central role in early-stage funding for the sector as they co-distribute the Biomedical Catalyst Fund with Innovate UK.
A key part of the research ecosystem of medical research charities and the BIA has strong relationships with these through its charity of the year scheme, and we work closely with the Association of Medical Research Charities. You can find out more about how BIA members are working with medical research charities in our Celebrating UK Bioscience: Drug discovery and development campaign.