Cell and Gene Therapy
Cell and gene therapies are a transformative new category of medicines whose full potential is only just beginning to emerge. Standard, small-molecule treatments are produced in a standardised fashion, and most are relatively short-lived within the body.
Cell and gene therapies are different. They involve extracting cells, protein or genetic material (DNA) from the patient (or a donor), and altering them to provide a highly personalised therapy, which is re-injected into the patient. Cell and gene therapies may offer longer-lasting effects than traditional medicines. They have the potential to address complex diseases, such as motor neurone disease, and many rare disorders for which there are no effective treatments.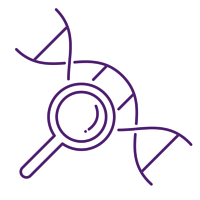 Cell and Gene Therapies Explained
To learn more about Cell and Gene Therapies, download our Cell and Gene Therapies Explained: A guide to cell and gene therapy and UK excellence in the field, featuring case studies from BIA members Cell Medica, Immunocore, Nightstar Therapeutics, Horizon Discovery and Oxford Biomedica. You can download the report below.
Celebrating UK Bioscience | Cell and Gene Therapy
We have also produced a video alongside the explainer which features case studies from Oxford Biomedica and the Cell and Gene Therapy Catapult. This video explores BIA member companies working on researching, developing and manufacturing the very latest cell and gene therapies.
We would like to thank the BIA's Cell and Gene Therapy Advisory Committee for supporting the production of the video and guide.