Pharmaceutical manufacturing employees have the highest Gross Value Added (GVA) of any high-technology sector – over £330,000 per employee, delivered in part by commercialising new technologies such as genomics, personalised healthcare and Advanced Therapy Medicinal Products (ATMPs).
As the UK grows its innovative high-tech industries the areas of highest skills demand will be in competent technicians and operators capable of reliably running routine but complex manufacturing operations.
The BIA Manufacturing Advisory Committee (MAC) supports the UK commercial bio-medicine manufacturing community by providing an experienced network for members to address issues relevant to the biologics, vaccine, cell and gene therapy sectors, to cross-pollinate expertise and best practice.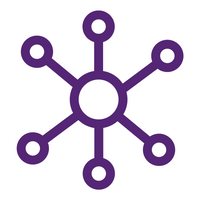 The BIA also jointly established the Medicines Manufacturing Industry Partnership (MMIP) with the Government and the biopharmaceutical industry partners in 2014 to ensure that the UK is recognised by the global medicines industry as a world-class advanced centre for medicines manufacturing. You can read more on the MMIP pages.