Women in Biotech
Save the date and join our Women in Biotech events in 2023!
---
Inspiring the next generation of women in STEM
In light of International Day of Women and Girls in Science, we spoke to a few women in our sector to learn more about their experience.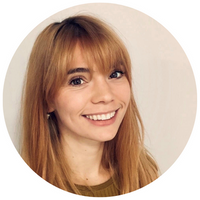 Meet Hélène Trottin, Senior Technical Specialist at Pharmaron, who following her Biochemical Engineering studies identified an opportunity to further enhance her leadership skills and business knowledge through Level 7 Senior Leader apprenticeship. We spoke to Hélène about her experience and journey to take on a leadership role as a woman in STEM.
---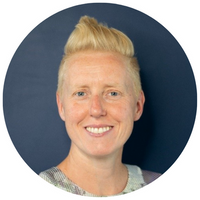 Claire Thompson is CEO of Agility Life Sciences. From former international football player to founder of an award-winning life science company, Claire's passion for providing opportunities for women and girls to excel in whatever they do is clear. She was also recently elected to sit on the BIA Board, adding yet another notch to her belt and inspiring the next generation of women and girls in science.
---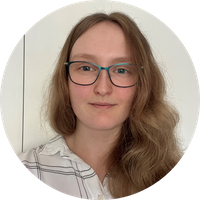 We spoke to Lara Devenish, Quality Control Associate Scientist at Autolus ahead of National Apprenticeship Week. Following her sixth-form studies, Lara joined Autolus as an apprentice where she obtained her foundation degree and Bachelor's degree in bioscience. Read this blog to learn about her experience as an apprentice.
---
Women in Biotech mentoring scheme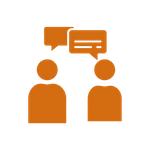 Our Women in Biotech Mentoring programme commenced in January 2023 with 37 pairs of mentors and mentees matched from Women in the early stages of their career to C-suite level.
Thank you to all mentors who have volunteered their time and knowledge and all mentees that have been nominated by BIA member companies.
We hope this programme will connect, support and inspire the incredible women in our sector.
---
Celebrating diversity and inclusion in the innovative life sciences and biotech industry in the UK
Watch the video interview with Dr Carolyn Porter, CEO, CytoSeek, where she speaks about her connection with the BIA, the impact the BIA had on her career and organisation, as well as some of the key achievements of the BIA.
Watch the video interview with Priya Mande, former Interim CEO, PsiOxus, where she speaks about the influence BIA had on her career and the life sciences industry, as well as the benefits of being a BIA member.
Melissa Strange, Chief Financial Officer, Brainomix speaks about her experience of being the Vice-Chair of the BIA Finance and Tax Advisory Committee (FTAC) and how the BIA helps amplify the voices of biotechs and life science companies.
Barbara Domayne-Hayman, Entrepreneur-in-residence at Francis Crick Institute and CBO, Autifony Therapeutics talks about the importance of nurturing the next generation of biotech leaders and how initiatives like PULSE can help. Applications for PULSE 2023 are now open, please share this opportunity with any up and coming life sciences entrepreneurs from your network!
---
Ahead of International Women's Day (IWD) on 8 March, we have launched the Women in Biotech interview series, celebrating the successes and contributions of women in the life sciences and biotech industry in the UK.
The theme for IWD 2022 was #BreakTheBias, which aims to promote gender equality and a more diverse, equitable, and inclusive society and workplace. First in the series is an interview with Marion Bernard, Chief Investment Officer at Northern Gritstone, followed by Hannah Randles, Innovation Pipeline Manager, LyvaLabs.
We have also released a new interview with Kath Mackay, Director of Life Sciences of Bruntwood SciTech for British Science Week 2022, which aims to #SmashStereotypes and celebrate the diverse people and careers in science and engineering!