Women in Biotech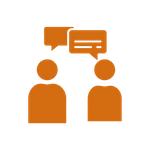 We are thrilled to announce Women in Biotech mentoring scheme for 2023!
Whether you are in the early stages of your career or C-suite level we hope this programme will connect, support and inspire the incredible women in our sector.
---
Ahead of International Women's Day (IWD) on 8 March, we have launched the Women in Biotech interview series, celebrating the successes and contributions of women in the life sciences and biotech industry in the UK.
The theme for IWD 2022 was #BreakTheBias, which aims to promote gender equality and a more diverse, equitable, and inclusive society and workplace. First in the series is an interview with Marion Bernard, Chief Investment Officer at Northern Gritstone, followed by Hannah Randles, Innovation Pipeline Manager, LyvaLabs.
We have also released a new interview with Kath Mackay, Director of Life Sciences of Bruntwood SciTech for British Science Week 2022, which aims to #SmashStereotypes and celebrate the diverse people and careers in science and engineering!