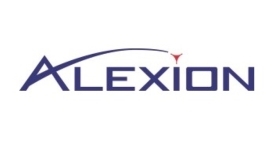 Associate Director, Patient Support Program
Alexion
London, UK
The goal of the Country PSP lead is to focus on patient needs for the continued identification and improvement of patient services and healthcare management tools for a better patient outcome in their territory.
The Country PSP lead is responsible for the strategy, implementation, and ongoing operations of the Patient Support Programs (PSP) in their territory, while ensuring compliance with Alexion global/local procedures and local and international regulations.
Although the governance of PSPs falls under Medical Affairs at Alexion, the PSP lead will need to partner cross-functionally with Patient Advocacy, therapy-area specific medical affairs managers, local commercial franchise leads, as well as compliance, PV, quality, legal, finance, as needed to ensure the PSPs strongly align with brand strategy and business objectives.
The PSP Lead will also be responsible for the governance of the homecare programmes through which almost all our medicines are distributed, and the home infusion and injection services provided through them, requiring regular interaction with the external homecare providers and Customer Support Services.
A successful PSP strategy will contribute to the future success of brands, improve patient outcomes, add value to Healthcare Professionals managing rare disease patients, and ultimately impact company perception in the mind of patients and their families, treating physicians, and associated healthcare professionals.