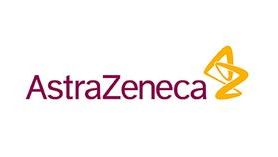 Lung Strategy Late Clinical Development, Global Development Scientist
AstraZeneca
Cambridge, UK
Global Development Scientists, at all levels, are an important part of the Clinical Project Team (CPT), and Global Study Team (GST) working harmoniously and cross functionally (in a matrix environment) with other CPT & GST members, Site Management & Monitoring (SMM), field-based liaisons, and site personnel. The Global Development Scientist and counterpart Global Medical Directors work collaboratively in the clinical aspects underpinning a clinical program.

This includes shared responsibility with Clinical Operations team members in the planning and execution, including recruitment and delivery of a clinical study. Accountabilities include clinical support for the development and implementation of late phase AstraZeneca sponsored clinical program strategies. As such, you will provide clinical/scientific input into design & implementation of clinical trial(s), their delivery, clinical data review, interpretation of results, reporting successfully on time, and activities required for worldwide registration of the product (i.e. clinical input to NDA/BLA). You may also provide expert input or lead functional process improvement initiatives and provide contributions to cross asset or cross tumor area working groups depending on the level of experience.

This position demands strong collaborative communication skills and the individual will operate according to the highest ethical standards in compliance with internal SOPs, local regulations, laws and adhere to Good Clinical Practice (GCP) and regulatory requirements.