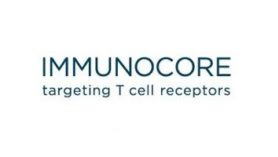 Associate Scientist (Autoimmune Disease Biology)
Immunocore
Oxford, UK
Join a pioneering biotech with a collegial atmosphere and a passion for harnessing every individual's unique set of skills in our fight against disease.

At Immunocore, we have a vision to transform the way we understand and treat the most challenging medical conditions of our time, including cancer, autoimmune disorders and infection. In January 2022, in the U.S., we launched the world's first T-cell receptor therapy, built on a novel technology designed to overcome the limitations of our natural immune systems.

Joining us at the most exciting time in our history, you will be part of a team that values trust and innovation, and that cherishes different ways of thinking.

The Role

We are looking for an enthusiastic and collaborative Associate Scientist to join our Autoimmune Disease Biology team. Based on our world leading TCR technology platform we are discovering and advancing novel targeted therapeutic agents for the treatment of Autoimmunity and Inflammation (ImmTAAIs).

This is a very exciting time to join the team as we're pushing novel "first in class" approaches towards the clinic to help patients! It's an opportunity for a passionate and creative team player who is keen to learn, innovate, collaborate and contribute to successes of a high-performance team within a pioneering, clinical-stage biotechnology company.

The candidate should have a BSc/MSc in Immunology, Inflammation Biology or related discipline. A strong interest in T cell biology and/or autoimmune immunology is a key requirement. Previous work experience in an autoimmune/inflammation research environment would be advantageous.