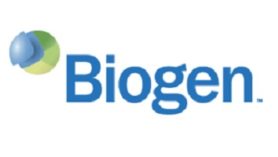 Biogen Idec Ltd
From the start, when a group of scientists and venture capitalists were united by a new vision for serving unmet medical needs, the company's personality has reflected the multifaceted name of the industry Biogen helped co-found: biotechnology. Biology is about life, about understanding the body's inner workings, about exploring new discoveries and insights to improve lives. Technology is about practical application, about making things work, about developing new products to help people.
Biogen Idec embodies both these worldviews. Scientific curiosity and courageous innovation helps Biogen create new and important therapies; practicality makes Biogen successful and vital to the patients. These values extend beyond their laboratories; their aim to discover better ways of doing things infuses all the work, from manufacturing and marketing to partnerships and human resources. At the same time, the practical application of Biogen discoveries is what drives their scientists, as they seek treatments and therapies that can help patients live longer and better lives.
Biogen Idec is proud of more than 30 years of contributions to the biotechnology industry and look forward to continuing to shape the future of an industry that transforms scientific discovery into advances in patient care.