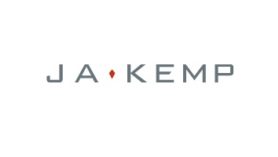 J A Kemp LLP
J A Kemp is one of the largest UK and European patent and trade mark attorney firms, with offices in London, Paris, Oxford, Cambridge, and Munich. J A Kemp was one of the first patent firms to create a specific biotechnology group to focus on the challenges of achieving intellectual property protection for biotechnology inventions. We understood from the outset that our clients need both detailed legal advice but also a reassurance that the patent attorney has an intrinsic understanding of the subject matter of biotechnology inventions. Our focus has been to employ candidates with an outstanding knowledge of biotechnology and life sciences, and provide them with the support they require to become excellent advocates for our clients.
As a result of this strategy J A Kemp has established one of the highest concentrations of biotechnology and life sciences patent professionals in Europe. The strength and depth of the qualified attorneys and trainee attorneys in the firm is unrivalled, as is the ability of the attorneys to work across disciplines in order to provide effective strategic advice to clients.
The group handles the full spectrum of biotechnology and related subject matter. We represent clients in technology areas as diverse as antibodies and biologics, diagnostics and personalised medicine, plant science, regenerative medicine, gene editing, cell and gene therapy as well as vaccines and immunology.