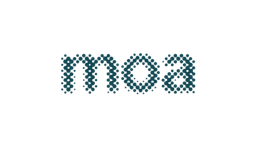 moa Technology Ltd
moa Technology is an agribio company developing next generation small molecule herbicides and bioherbicides with novel modes of action. moa has developed its own proprietary plant-led discovery platforms that has generated a promising pipeline of novel herbicides that it is advancing towards field trials.
By discovering and commercialising novel herbicides, moa's goal is to improve global food security and help feed the world's growing population efficiently, safely and sustainably whilst respecting human and environmental health. With a collaborative approach to integrated weed management, moa aims to support farmers with better products that address the challenge of ever-increasing levels of weed resistance to herbicides, improving crop health and productivity, and mitigating against the impact of climate change.
Based on Oxford Science Park and spun out from Oxford University's Plant Sciences Department in 2017 from ground-breaking research by co-founders Professor Liam Dolan FRS, and Dr Clement Champion, the company is backed by top tier life science and agritech investors including Lansdowne Partners, IP Group, BGF Investments, Bits x Bites, Parkwalk Advisors, Oxford Sciences Innovation and Oxford University.