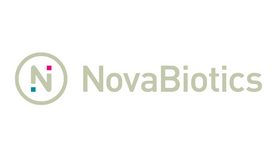 NovaBiotics Ltd
NovaBiotics is a leading clinical-stage biotechnology company focused on leveraging its novel immunology platforms to design and develop first-in-class therapies to address difficult-to-treat, medically unmet diseases.
We are in the midst of a worsening global antimicrobials resistance (AMR) crisis. There is an urgent need for new classes of antibacterial, antifungal and other antimicrobial treatments to address range of challenging infectious diseases that can no longer be resolved with existing drugs. NovaBiotics is a leading innovator in the anti-infectives space and we are designing and developing new medicines that are potential solutions not only to the AMR crisis, but also for complex diseases with an infectious component such as the respiratory infections associated with cystic fibrosis (CF).
The Company's advanced portfolio of antimicrobial therapeutic candidates targets large and important markets with significant unmet clinical needs, including NM002 (Nylexa®), an antibiotic potentiator for drug resistant bacterial infections including the secondary bacterial infections associated with COVID-19, NM001 (Lynovex®), an orphan drug candidate for cystic fibrosis (CF) and NP339, a novel antifungal peptide in development primarily for the treatment of invasive fungal diseases caused by mould & emerging, drug resistant yeasts. NP423 (Novarifyn®) is a bactericidal peptide for difficult to treat Gram negative and Gram positive bacteria and NP213 (Novexatin®), a potential step change therapy for onychomycosis.