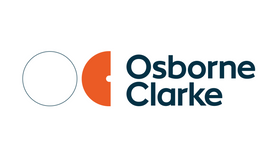 Osborne Clarke
Osborne Clarke is an international legal practice and its goal is simple: to help clients and people succeed in tomorrow's world.
In a business environment that's facing new digital, economic, political and environmental challenges, Osborne Clarke helps clients to gain a competitive advantage by providing commercially focused insights and legal services.
Osborne Clarke has been around for over 250 years and has a presence across Europe, Asia and the US. Within its core sectors, our clients range from market leaders to fast-growth companies.
Their structure and approach ensure they're experts in the sectors clients work in and they understand the issues they face. Osborne Clarke believes that the more we understand the big picture, the more they can provide positive and insightful solutions across the spectrum of advisory, litigation and transactional services.
But they don't stop at being experts. Osborne Clarke believes in building diverse, enduring and rewarding relationships. Their clients and people tell them that they have a strongly ingrained, genuinely differentiated approach that's unstuffy and easy to work with. It's what makes Osborne Clarke different to other law firms and helps them to work in partnership with their clients and connect the dots that other law firms might not see.