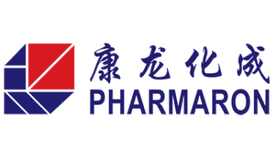 Pharmaron Gene Therapy
Pharmaron is a leading, fully integrated pharmaceutical R&D services business committed to supporting our partner's success in discovery, development and commercialization of innovative medicines. Serving over 2500 customers in 2020, including all of the top 20 pharma companies, and with over 19,000 employees working from 19 different sites located in the United Kingdom, the United States and China, we are passionate about forging strong relationships between customers and colleagues.
Pharmaron Gene Therapy has a long history and remarkable track record in developing biologic medicines across a wide range of technologies with over 15 years' experience specifically in viral vectors and gene therapies. Our Liverpool facilities are state-of-the-art; possessing advanced analytical platforms, high throughput process development equipment and a purpose designed viral and plasmid GMP manufacturing facility. We leverage our global regulatory experience and proven technical expertise to develop valuable innovative medicines with the potential to change the lives of patients and build value for our customers.