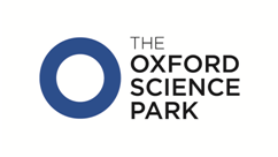 The Oxford Science Park Ltd
The Oxford Science Park is one of the UK's leading science and technology environments, owned and managed by Magdalen College, Oxford. Created in 1991, it is at the heart of the College's strategy to support discovery, innovation and entrepreneurship. It features 0.5million square feet of workspace accommodation, home to more than 2,500 people and over 70 businesses. These range from start-ups based in the Magdalen Centre innovation hub to major international companies and include Circassia, IBM, OrganOx, OxSonics, Oxford Nanopore Technologies, Sharp Laboratories, Oxford Genetics, ProImmune and Oxford Technology Management.
Magdalen College continues to develop The Oxford Science Park as a long-term strategic asset, with ambitious plans to create an additional 300,000+ sq ft of office and laboratory space on the remaining 10+ acres of land over the next 5 years. This additional capacity will support the growth of businesses already based on the Park, while enabling new companies to enjoy the Park's exceptional environment and collaborative ethos. The Park is located four miles southeast of Oxford city centre, just off the City's southern ring road. It has easy access to the M40 and A34, as well as Heathrow Airport and mainline train services.