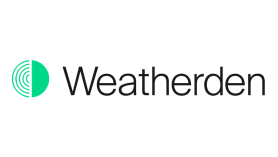 Weatherden Limited
Weatherden is a pioneering clinical development consulting group trusted by biopharma, funds, startups, spin-outs and nonprofits. We advise companies from the earliest stages on scientific strategy, translational medicine and clinical development, through to diligence prep and support for M&A. Our focus is on de-risking programmes early, optimising clinical, regulatory, and commercial pathways from discovery to market and accelerating the translation of novel science into life-changing medicines for patients.
Blending more than 750 years' experience across the industry, we are invested in our clients' success, motivated by the opportunity to rapidly improve the chances for breakthrough therapies to tackle unmet clinical need. Combining an agile biotech mindset with the proven expertise of pharmaceutical drug discovery and development, we work at the cutting edge of clinical, scientific and technological innovation to maximise value, enhance patient outcomes and simplify paths to market.
Our track record in delivering excellence has produced:
Client satisfaction
An above average rate of repeat business and word-of-mouth driven new client relationships reflects the quality of our input and the outcomes we achieve.
Client successes
With a portfolio of clinical trials in 21 cities and 11 countries, our thoughtful design and integrated approach can chart your fastest path to efficacy in patients.
750+ years' experience
Blending more than 750 years' experience, we are uniquely positioned to de-risk your programs and maximise value across the drug development lifecycle.
International reach
We support clients around the globe and are working across 29 countries, including the UK, USA, Canada, Netherlands, Spain, and New Zealand.
Regulatory wins
We have led multiple scientific advisory and defence meetings with regulatory authorities, including the MHRA, EMA, FDA, and PEI.
Therapeutic areas
Our inhouse expertise spans more than 35 therapeutic areas, which is augmented further by our network of KOLs.