Tech Bio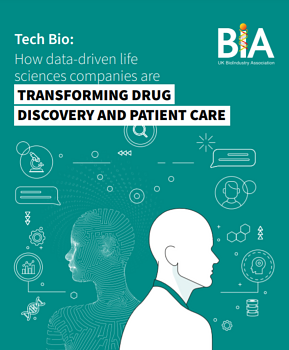 This explainer booklet gives an introduction to the exciting BIA member companies that are working at the interface of biotechnology and technology, and shows how they are already making an impact on drug discovery and patient care. Data-driven life sciences technology or tech bio is an area where the BIA is rapidly building its expertise and we will be working hard to bring together all elements of the biotechnology landscape to ensure that these companies have the right policy framework and the investment that they need to grow and succeed. We have interviewed our members to inform the content of this booklet and would like to thank them for their insights and for sharing just some of the fascinating work they doing to bring tech bio to life.
Please download the full Tech Bio report for some case studies of incredible companies working at the interface of biotechnology and technology.
Get in touch with Michael McGivern, Head of Membership [email protected] for more information about getting involved.

Foreword from NHS England Chairman, Lord David Prior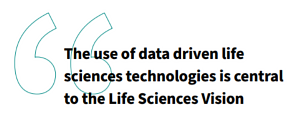 The COVID-19 pandemic has had an unprecedented impact on healthcare systems around the world. The rapid and effective response from the National Health Service (NHS) and our life sciences industry working together has led to the UK being at the forefront of finding solutions to tackle this terrible pandemic. The use of data has been critical to our understanding of the virus and its impact, and this data has underpinned the tremendous efforts of academics and industry to develop COVID-19 vaccines.
Transforming the future of healthcare will rest on the new technologies and therapies emerging within the life sciences sector. Developing the innovations we are seeing in data-driven life sciences technology will be pivotal as we transform drug discovery pathways and patient care. If we are to succeed with this transformation, then it is critical that we bring patients with us on the journey. By ensuring transparency and through continued engagement, we will build patient confidence in sharing their data in order to ultimately drive better health outcomes for all.
The use of data-driven life sciences technologies is central to the UK government's Life Sciences Vision. We foresee an NHS where research is embedded as a core part of effective patient care to deliver our goal of a digitally enabled and pro-innovation clinical research environment. To ensure that the NHS can flourish as an innovation partner, we will be looking carefully at how the NHS enables access to patient data to aid research and that we share data in a format that is research-ready.
This report shows that the NHS gives the UK a unique opportunity, and a key global advantage, to facilitate patient-centred research and development. Collaboration between NHS and life sciences companies is already changing health outcomes and there is a huge potential to transform future healthcare for patients here in the UK and around the world. With controlled access to NHS data, we can support data-driven life sciences companies to create a more cost-effective and efficient healthcare system as we move into the future.

Defining and understanding

The aim of this report is to introduce and explain the impact that data-driven life sciences companies are having on drug discovery and patient care. Data-driven life sciences companies work at the interface between biotechnology and technology – so another way to describe companies is to take the 'tech' of technology and the 'bio' of biotechnology to create 'tech bio.' They combine cutting-edge techniques from both sectors to draw insights from a wealth of data, including data concerning patients, drug molecules, healthcare infrastructure and research and development, to inform and transform drug discovery and patient care
These companies are producing data-driven technology that will enable the healthcare system to deliver more personalised healthcare to more patients, more quickly, and at a lower cost.
These companies could also be labelled as digital health or data technology companies but neither of these terms quite captures both the importance of data that underpins them and the impact they will have on improving health outcomes.
The work of these companies and their ground-breaking technologies has never been more relevant. The COVID-19 pandemic increased interest in how health data can be collected and the benefits of using this data to rapidly develop vaccines, manage healthcare resources, and repurpose existing drugs.
The UK government is now working to capitalise on the innovation inspired by the pandemic response, using it as a blueprint for the UK Life Sciences Vision launched in July 2021. This sets a 10-year strategy for the life sciences sector to accelerate delivery of innovations to patients, much of which will come from data-driven life sciences companies.

People are seeing that donating and sharing their data can play a direct role in improving health outcomes, similar to donating blood. Despite game-changing advancements in data-driven life sciences during the pandemic, the public still have concerns over how their data is managed and shared. Building trust and maintaining transparency continue to be vital to reassure people that their data is not being exploited for negative purposes and persuade them to continue sharing it.

Opportunities and obstacles
BIA Member companies give many reasons for choosing to be based in the UK. These include: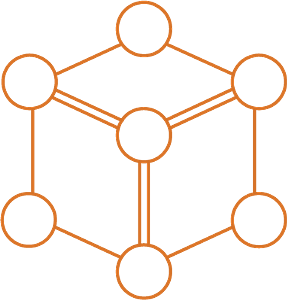 opportunities for NHS collaboration in research and development
government funding, including Innovate UK
the breadth of excellent science coming out of UK academic institutions
access to science and technology talent
well-developed infrastructure
ties to Europe
growing public and private investor base
the MHRA as a highly respected regulator
well-developed scientific clusters that attract international talent and innovation.
Despite these benefits, UK-based data-driven life sciences companies face the challenge of a fragmented healthcare system, as well as complexities in overall responsibility for managing data and technology within healthcare. The NHS, which is rich in health data, places the UK in a unique global position. However, the NHS has faced issues in how to collect, curate and ultimately share this data to make a positive impact on patient health. Many bodies exist in and around the NHS, but with no centralised hub or controlling body, it is difficult for companies to know where to target their resources to access the data.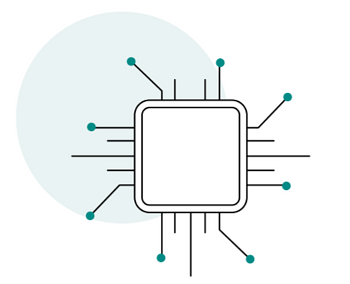 Addressing the barriers to success
The UK government is taking steps to address these challenges. Its Life Sciences Vision sets out preconditions to address the fragmentation of the healthcare system and boost support for data-driven life sciences companies.
Several examples already show these barriers can be overcome and that collaborations between industry and the NHS have the potential to transform the future of patient care. The RECOVERY Trial and the development of Test, Track and Trace have demonstrated the value of using healthcare data to fight the COVID-19 pandemic. The NHS has also worked with Palantir to better manage NHS resources during the pandemic. Data-driven healthcare is already making a difference outside the pandemic response. The government is collaborating with pharmaceutical company Novartis to tackle heart disease – a leading cause of death in the UK.

Case studies
Showcasing data-driven life sciences successes
The following six BIA member case studies illustrate just some of the innovation coming out of UK data-driven life sciences companies:
Jiva AI has created a multi-modal data platform that allows scientists and clinicians to integrate new streams of data into their research.
DeepMatter's ICSYNTH software supports scientists in the lab to automate their chemistry and supply them with real-time information on their experiments, allowing for better discovery insights.
Precision Life uses population-scale data to drill down into how diseases work to better support clinicians in identifying drugs and treatments for individual patients.
Synthace support biologists in the lab to automate their experiments and supplies them with real-time information to change the way science is done and communicated.
Healx uses its platform of carefully curated rare disease and drug data to identify drugs that could be repurposed for treating rare diseases.
Lifebit works with biobanks around the world to enable their data to be accessed by scientists in a safe and secure way

Improving the UK landscape
The UK government has recognised the opportunity of data-driven life sciences for the UK with the Life Sciences Vision, which highlights the need "to harness the UK's unique health data", seeking to simplify the oversight of NHS health data to drive research and innovation.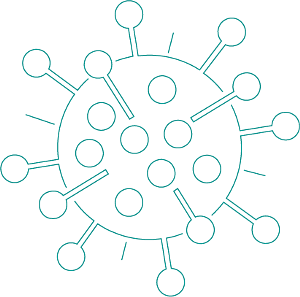 The Life Sciences Vision has been followed by the first national artificial intelligence (AI) strategy in the UK. The 10-year plan seeks to strengthen the country's position as a global leader in AI innovation, regulation and adoption. Also, the UK's National Data Strategy, the Data Saves Lives policy paper, and the upcoming Goldacre Review will further promote and embed broader use of health data for research and innovation. Together, this activity represents a clear drive to make the UK a global leader in AI and data-driven life science.
To support this, the BIA has specific policy 'asks' that would better enable data-driven life sciences companies in the UK to grow and scale. The UK is at the cutting edge of data-driven life sciences but competition for global investment is strong.
The UK government should ensure the UK is fertile ground for private investment here by expanding R&D tax credits to include data and cloud computing costs and support early-stage projects with innovation grant funding, which leverages downstream private investment.

There is a rich ecosystem of data-driven life sciences companies in the UK with the potential to become the next generation of global giants. Government agencies and NHS bodies should have a unified strategy that champions UK data-driven health SMEs and supports their growth by providing access to projects, contracts and data.

Countries that wish to be at the cutting edge of innovation and see benefit for society must embrace new technology and approaches. Regulators should be agile and responsive to the needs of innovative data-driven life sciences companies, streamlining and facilitating the route from innovation to market.

Transforming health ecosystem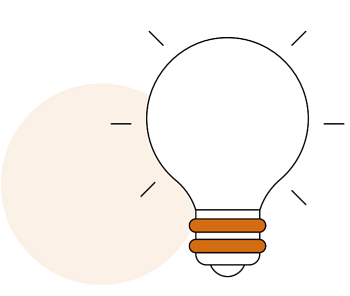 This report has explored how data-driven life sciences companies are using technology to lead transformation from early-stage research and development, through supporting clinicians to diagnose diseases, to repurposing existing drugs to address unmet medical need.
But how could technology transform the broader healthcare ecosystem in the future?
This question is addressed by the Deloitte Centre for Health Solutions research report 'Predicting the future of healthcare and life sciences in 2025: The future unmasked'. A common thread throughout the ten predictions in the report is the huge acceleration in pace and scale of technology-enabled transformation. Here, we highlight some of the predictions that are underpinned by technology.
Companies reverse the decline in the returns from pharma R&D: Future pharma R&D processes will use AI-enabled digital platforms, while skills and talent will be enhanced through research partnerships with academia, AI for drug discovery companies and digital tech companies.

Clusters of trusted partnerships accelerate innovation: Clusters that bring together key players in industry, academia and health provision will accelerate the pace of digital transformation. Trust, efficiencies, increased access and reduced costs will be driven by new standards for data sharing, analysis and transparency.

MedTech and the Internet of Medical Things are crucial drivers of value-based care: MedTech companies will drive the future of health, developing transformative technology that enhances products/services and enables 4P medicine.