Influencing and shaping our sector: July - October 2023
The BioIndustry Association (BIA) continued to represent the innovative life science and biotech sector to Ministers and senior policymakers between July and October 2023. This quarterly report provides an overview of these engagements.
This quarter was dominated by speculation about the next General Election widely expected next year. The BIA ran two panels focused on engineering biology at the Labour and Conservative Party conferences, bringing BIA members and policymakers together to discuss how the UK can harness emerging technologies.
The BIA was a leading voice for the sector on multiple occasions, organising a stellar lineup for our Future of UK Regulation conference and publishing an mRNA explainer to chart a path for the UK to become a world leader in this field.
We also submitted to the Government's consultation on the statutory scheme for branded medicines, joined the inaugural meeting of the UK Biosecurity Leadership Council, and collaborated with our Canadian colleagues on boosting biomanufacturing skills.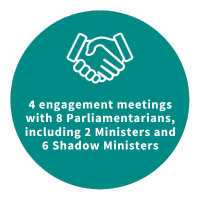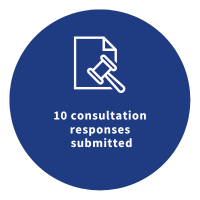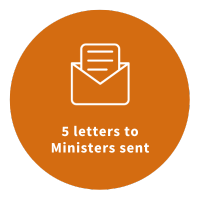 Read on for further details of all the BIA's important influencing work across our key policy areas.
More within