Women in Biotech - Alderley Park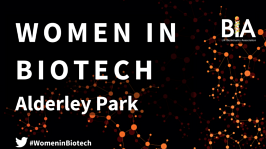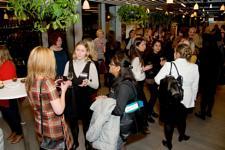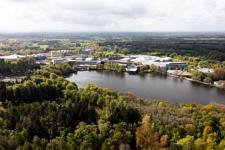 Unlocking UK innovation with regional investment
Join us for our first ever Women in Biotech at Alderley Park! We're thrilled to bring our inspirational series of events to Alderley to highlight incredible women in the sector, to provide a discussion forum for key topics, and to create an inclusive and supportive networking space.
For this event we'll be exploring how local investors with deep knowledge of innovation ecosystems are key to spotting and supporting early stage companies, whilst creating visibility for those companies to a wider, global investment community. How do we build expert financing and investment capacity outside of the golden triangle, and how important is diversity of those investors to shaping diverse leadership teams?
Join us for lunch, for some fantastic networking, and a thought-provoking and lively discussion.
BIA and Bionow members get a discount.
Speakers

Marion Bernard
Marion Bernard is Chief Investment Officer at Northern Gritstone. This is a ground-breaking new investment company based in the north of England founded by the Universities of Leeds, Manchester and Sheffield. It intends to be one of the largest investors into academic spin-outs in the UK dedicated to financing companies in some of the UK's fastest growing sectors such as life sciences, health technology, advanced materials, energy, and cognitive computation. Marion began her career at Barclays, before joining 3i where she worked in the 3i northern team and in the 3i global healthcare team. As CEO, Marion led Northstar Ventures to become a pre-eminent regional fund manager focused on university spin outs, seed and early-stage venture deals. As a Regional Director and national member of the Executive Committee and Ventures Operating Board at BGF, Marion played a pivotal role in establishing BGF as the largest UK growth capital investor. Immediately before joining Northern Gritstone, Marion was UK Managing Director for the $1bn US investment platform, Firmament, focused on growth and venture deals.

Dr Kath Mackay
Dr Kath Mackay is Director of Life Sciences for Bruntwood SciTech - the UK's leading property provider dedicated to driving the growth of the UK science and technology sector. She has a keen interest in growing the life science industry, and businesses and infrastructure within the sector, ensuring the UK is the best place to establish and scale a life science organisation.

As Director of Life Sciences, Kath is responsible for developing the life science vision and strategy for Bruntwood SciTech, external affairs, and developing sector specific innovation services and investment support for the life sciences business across our network of campuses. Kath also oversees Alderley Park - the UK's largest single- site life science campus - the new £210m Birmingham Health Innovation Campus, and Citylabs in Manchester, the world-leading health innovation and precision medicine campus in partnership with Manchester University NHS Foundation Trust.

Kath joined Bruntwood SciTech from the executive board of Innovate UK where she led the team responsible for growing and scaling businesses working in the biomedical, health, agriculture and food sectors, creating and delivering a £700m portfolio of infrastructure, Catapults, grant and loan investments. Kath is also Non-Executive Director of the Northern Health Science Alliance, the North of England's health partnership, UKRI's National Biofilms Innovation Centre, and Cheshire and Warrington Local Enterprise Partnership.


Hannah Randles
Hannah Randles is the Innovation Pipeline Manager for LyvaLabs, a Liverpool City Region organisation established to support innovators within NHS Trusts, universities and from the business community turn their ideas into reality; providing early stage funding, advice and facilitating R&D collaboration with partners across the region.

Previously, Hannah worked as the Sector Manager for Health and Life Sciences for Growth Platform – the Liverpool City Region Growth Company and the Innovation Agency. Here, Hannah works alongside colleagues within the City Region to support and develop the Health and Life Sciences sector with a focus on business growth, inward investment, collaboration/networking support and wider strategic initiatives. Before that, she worked at Alder Hey Children's Hospital supporting Innovation within the Trust and working with partners around the ERDF funded program Health Innovation Exchange. She has also worked in education, supporting schools to connect with business (specifically in the Health and Life Sciences sectors) and as part of a project team at The Clatterbridge Cancer Centre.


Dr Clare Wareing
Dr Clare Wareing is a Life sciences entrepreneur and oncology drug development specialist in a career spanning over 25 years. Track record in successful life science company foundation, development and exit.

Founder of Cumulus Oncology, a company identifying, evaluating and if appropriate, subsequently licensing and developing novel oncology assets where future value creation is anticipated. Strong interest in development strategies in molecularly defined patient groups as well combination approaches. Proponent of the use of novel platform technologies and bioinformatics modelling to inform optimal combinations and molecular selection strategies to improve patient outcomes and oncology drug success rates.

Designed and implemented phase I to III oncology studies working on an international basis across a diverse range of agents and therapeutic approaches in oncology. Worked on five programmes leading to successful oncology drug approvals including campath, abiraterone and ruxolitonib.
Working for the pharma, biotech and CRO sectors has provided a wide experience of asset classes. Worked on a diverse range of anti-cancer approaches including immunotherapies, oncolytic viruses, antibody directed cytotoxics (ADCs), monoclonal antibodies (MAbs), targeted therapies, antisense therapies, DNA repair modulators and cancer vaccines.

Thank you to our event partner & event host: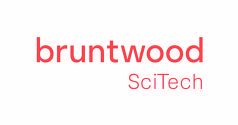 Thank you to our Women in biotech series supporter: