Women in Biotech - Cambridge Edition
Diversity challenges in the workplace
This September we are taking our successful Women in Biotech series to Cambridge, where we look forward to engaging with attendees to inspire more people to tackle diversity challenges within their organisations.
For this edition of the series we are encouraging women in the sector to bring a male colleague with them to the event. Nb. everyone planning to attend will need to register for the event.
We will be joined by some excellent speakers for a panel discussion, chaired by Sally Shorthose, which will focus on diversity challenges and how to address them in the working environment.
We look forward to seeing you at the Babraham Research Campus for an evening of enlightening discussion and networking.
Agenda
17.00 - 17.30 Registration and networking
17:30 - 17:40 Welcome
17.40 - 18.30 Speaker discussion and Q&A
18.30 - 19.30 Networking and drinks
Venue
Cambridge Building
Babraham Research Campus
Cambridge
CB22 3AT
Speakers
Cost
BIA members - £25 + VAT
Non-members - £35 + VAT
BIA emerging companies or early stage non-member companies (in a company with less than 10 employees) or a university researcher - £20 + VAT *
*Please email [email protected] to receive this rate
By registering to this event you accept our Terms & Conditions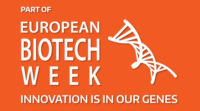 Women in Biotech Series Sponsor

BIA Annual Supporters