Women in Biotech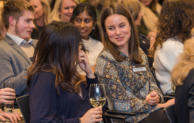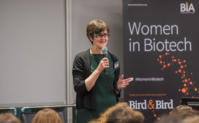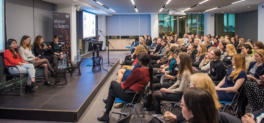 ** Registration has now closed for this event **
If you have booked to attend and have any issues accessing the platform or haven't received the instructions, please email [email protected]
Thursday 4 June 2020
Following a very successful first event of the year in March, we are excited to bring you our first virtual Women in Biotech event this June.
The BIA's Women in Biotech event series has been running for over 12 years and aims to connect, inspire, and support women across the sector.

Challenge and opportunity: AI in biotech
We have four fantastic speakers whose professional capacities focus on artifical intelligence within biotechnology.
We'll be asking them about their personal journeys through research and biotechnology, also delving into their expertise on AI on how we can adopt this emerging technology to the benefit of biomedical research and how we can avoid the pitfalls.

Agenda
16.30 Sign in and networking
17.00 Welcome
Jane Wall, Director of Business Development and Membership Services, BIA
Sally Shorthose, Partner, Bird & Bird
17.10 Discussion and Q&A
Chair: Veronique Bouchet, Chief Medical Officer, PrecisionLife Ltd
Noor Shaker, Founder/CEO, Glamorous AI
Sara-Jane Dunn, Research Scientist, Google DeepMind
Peju Oshisanya, Director, Clinical Programme Leader, BenevolentAI
18:00 Closing remarks
18.05 Networking
19:30 Event closes
Virtual format & tech requirements
We are excited to bring you this Women in Biotech event in virtual format.
You will be able to join us online to network and, similar to an in-person event, move from virtual table to table to mingle with other attendees. The platform we will be using also includes useful features which will allow you to message directly with other attendees and share LinkedIn details to connect. There is also a general chat for all attendees.
During the panel discussion you will be able to submit and vote on audience questions and we will try our best to cover everything in the time allocated.
What are the technical requirements to attend the virtual event?
There is no software installation or download required.
Please attend using a laptop or desktop computer with audio and video capabilities (webcam and microphone). The mobile or tablet views are still in the beta stage.
You will need to use one of the supported browsers to have the best user experience:
Chrome, Safari, or Firefox.
If you want to check the technical requirements in more detail, you can view their checklist here.
If your company has firewalls or browsing restrictions in place, please test your connection and liaise with your IT team in advance to ensure you are able to fully participate in the event.
Costs and T&Cs
We have updated our ticket costs with new pricing for the virtual format.
BIA members - £15 +VAT
Non-members - £25 +VAT
By registering to this event you accept our Terms & Conditions
If you have any questions or problems registering, please contact [email protected]
Speakers
Thank you to our Women in Biotech series sponsor

BIA Annual Supporters