Women in Biotech and Women In Bio team up for our 2nd Transatlantic event!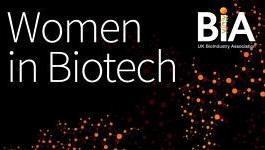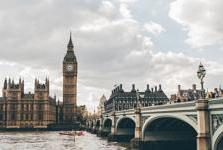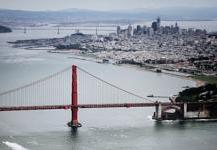 Joining and Building Diverse Start-up Boards for Success
Thursday 4 November 2021 | 4PM - 7.30PM GMT
Following our fantastic inaugural Transatlantic Women in Biotech event in March, we are working with the fabulous Women In Bio to serve up another incredible opportunity to network, share experience and be inspired by a top selection of speakers and participants from Europe and the States.
This event will focus on Start-Up Board leadership for women – both from the perspectives of women seeking to gain Board experience – and conversely – Start-Ups looking to build a diverse Board. It will therefore be of interest both to seasoned life science leaders looking to expand their experience into Board roles, and to early stage leaders looking for advice on how they can find and attract the Board members they need to help take them to the next stage of development and beyond.
This event will be held online on the Remo platform.
Speakers

Georgia Attwood
Georgia is Managing Director of Business Development at LifeSci Advisors, with a primary focus on client selection and acquisition for European headquartered life Sciences companies, with transatlantic ambitions. Georgia began her career 9 years ago, in corporate development, before spending several years building a strong biotech network as a senior client partner in life sciences board and executive search in the U.K and in Boston. Georgia joined LifeSci Advisors in March 2020.

Claire Button
Dr Claire Button founded Fusion Biomed, a specialist search and investment partner for early stage, high-growth biotech and medtech, to address challenges facing life science and medtech ventures as they grow from interesting technology or science through to exit.

After her PhD in Immunopharmacology, Claire spent over 15 years working with entrepreneurs, stakeholders, and boards of ventures like this. She brings deep understanding and a global network; partnering with ventures to build boards, secure investment, find commercial leaders, design business plans and other elements required for company success.

Claire is CEO of Mentis Cura, a data-driven neuro-tech platform company, diagnosing brain disorders for early intervention and treatment.

She is a member of the medtech committee of Consilience Ventures, an investment fund for early-stage, high-growth ventures.

Claire has co-founded life sciences ventures in several fields, including diagnostics, and understands the value of data platforms and AI to healthcare.

Claire supports initiatives to encourage and support entrepreneurialism; she presents and mentors on programmes such as KQ Labs at the Francis Crick Institute. She is Advisory Board Member, Mentor and Judge for the GAP Summit, and participates in European and China focused Venture Camps, bringing commercial perspectives to start-up ventures.

She is also passionate about empowering women in STEM careers, and actively supports the work of AWiSE.

Charlotte Casebourne
Charlotte believes in equitable access to effective therapies. She is the CEO and Co-founder of Theolytics - a pre-clinical biotech company harnessing viruses to fight cancer - and has been a BIA Board Member since January 2019. This has included audit committee responsibilities, and the ongoing role of Vice Chair of the BIA's Skills, People and Talent Working Party.

Previously Co-founder and Director of New Medicine Partners, Charlotte has worked with organisations spanning three continents to support the early translation of novel life science technologies. She has taken leadership roles including Curator of the World Economic Forum Global Shapers network, Managing Director of HealthTech Women London, and HelloTomorrow's London Chair for Healthcare and Medical Technologies.

Charlotte graduated as a University of Cambridge Bioscience Enterprise M.Phil Scholar and was a shortlisted finalist for Cambridge Entrepreneur of the Year. She was most recently named one of Forbes 30 Under 30, and In Vivo's 30 Rising Leaders in Life Sciences.


Caralynn Collens
Founder, CEO, Board Director, Innovator. Passionate about building teams and organizations that leverage technology to drive transformational change and improve quality of life. Recognized for deploying innovative business models and building strategic partnerships to accelerate new product development. Trusted advisor to corporate executives, entrepreneurs, university leaders, and government on innovation strategy. Track record for translating vision into results that matter and delivering economic returns.


Dr Shahila Christie
Shahila Christie is a scientist entrepreneur with significant R&D experience in the startup space. The initial part of her career focused on preclinical drug discovery and development in the area of infectious diseases with a focus on small molecule therapeutics. She moved onto founding two startups as spinouts from the University, one of which was based directly on her research work.

Barbara Domayne-Hayman
Barbara has worked on the commercial side of life sciences for thirty years, first in a large organisation (ICI/Zeneca/AstraZeneca), before transitioning to the entrepreneurial world of biotech.

Barbara joined the Francis Crick Institute in January 2018 as Entrepreneur-in-residence, where amongst other things, she leads an accelerator programme called KQ Labs, which is focused on start-ups from all over the UK who are making use of data/AI applied to health. She is also Chief Business officer of Autifony, where she is responsible for strategic partnering, fundraising and commercial aspects of drug development for CNS disorders. Barbara was also Chair of Puridify, a UCL spin-out with a breakthrough biotherapeutics purification technology, which was acquired by GE (now Cytiva) in November 2017. She chairs the LifeArc Seed Fund investment committee, and is on the Cambridge Enterprise Seed Fund Investment Committee.

Previously, Barbara was CEO of Stabilitech, and she was Commercial Director at Arrow Therapeutics until the company was acquired by AstraZeneca. Barbara was also Senior Business Development Manager at Celltech.

Barbara has a BA and D Phil in Chemistry from the University of Oxford, and is a Sloan Fellow from London Business School.


Dimitra Georganopoulou
Experienced biotech professional with deep knowledge of the MedTech Sector, focused on personalized medicine projects, medical devices, diagnostics, Health IT and therapeutics. A business development leader with extensive licensing expertise, tech due diligence & commercialization training knowledge. Skilled in identifying industry trends with a proven ability to formulate innovation strategy plans.


Lisa Iadicicco
Lisa is the Executive Director for the national non-profit, Women In Bio (WIB), engaging, educating, and empowering all women in the life sciences, from the classroom to the boardroom. She manages the efforts of her staff and over 400 volunteer leaders across North America, to achieve our mission to move the needle on diversity and inclusion within the life sciences and beyond.

She is a leadership expert who delivers with high-energy, the goals of the organization. Challenging WIB members and supporters to leverage their focus and pay attention to what matters most…equity and inclusion.

Lisa earned her BS from Purdue University and her Certification from the Center For Women's Entrepreneurship from Chatham University. She has received numerous awards for her efforts in both academia and industry. Her strong background in entrepreneurship, business development, and managing multifunctional teams, makes her the perfect fit to head up WIB's efforts. Lisa, before joining WIB, was a Senior Management Consultant for the Innovation Institute at the University of Pittsburgh, where she guided start-ups and scaling businesses to achieve their highest potential.

Dr Angela James
Dr. Angela James is the Vice-Chair of Women In Bio Chicago and Vice President, Head of Clinical Pharmacology, at MacroGenics Inc. With 20 years of experience in drug development, she is passionate about utilizing her scientific acumen and leadership abilities to bring novel therapeutics to patients who urgently need safe and effective drugs. Equally important is her role as a mentor for early career scientists and students of all ages. Dr. James sits on the Board of Directors for Youth Technology Corps and the Board of Advisors for the MIT Catalyst program.

Dr Ruth McKernan
Dr Ruth McKernan CBE joined Innovate UK as Chief Executive in May 2015. Ruth has 25 years of research and commercial experience in the pharmaceutical industry, including heading up research units in the UK and the US. She is a member of the Science, Industry and Translation Committee of the Royal Society and was a Council Member for the Medical Research Council for 5 years. Ruth's previous roles include Senior Vice President at Pfizer and Head of the Merck Neuroscience Research Centre.

Ruth's awards and achievements include a CBE in 2013 for services to Business, Innovation and Skills, a Fulbright Scholarship and a Glaxo/ABSW Science Writers' Award. Ruth is the author of a book for non-scientists, "Billy's Halo".

Anna Lisa Somera
Anna Lisa is an experienced life science start up consultant, venture capitalist, intellectual property analyst, technology transfer specialist, biomedical researcher, and entrepreneur specialized in early-stage, cutting edge technology businesses. She has been a part of the entrepreneurial community for 17 years.

She helped drive the formation and raised angel and venture funding for several start-up companies while also serving as top management for many of the ventures. She also led regulatory affairs, quality, and operations for several medical device companies. She also has extensive experience in non-dilutive funding having helped new technology ventures receive over $40M in SBIR/STTR, state and private grants.
Jane joined the BIA in March 2016 as Director of Business Development and Membership Services, with overall responsibility for the recruitment and retention of members, development and delivery of membership services and BIA events.

Prior to this role and a short spell at the Food and Drink Federation assisting with membership development, she held the positions of Associate Director and Head of Sales & Marketing over a period of seven years at the Fire Protection Association – leading on membership and member events, publications, risk services, sales and marketing, CRM implementation and digital presence. Jane's experience prior to this included Business Development Manager within tech transfer at Oxford Brookes University, four years at T&F/Informa Journals as Managing Editor and Publisher, and reference publishing at Oxford University Press and IBSS (International Bibliography of Social Sciences).

Jane holds a first degree in Italian and European Literature from Warwick University, an MA in Social Anthropology from SOAS, and an MBA from Oxford Brookes Business School.
Thank you to our event partners
Thank you to our event supporters