BIA MAC LeaP | A glimpse into life at GSK
My name is Ricky Casey and I am an Investigator within Biopharm Process Research at GSK in Stevenage. Following on from Roger McGilvray's blog in June which detailed the overall aims of the BIA MAC LeaP program, I wanted to provide some insight into the follow-on instalment of our cohort's 2-year journey together as it was my turn to host the group in July.
As with the Adaptimmune visit - where we visited the Mini plant in Oxford - on this occasion we were afforded the opportunity to visit Airbus Space & Defence in Stevenage. We were given a tour of the satellite manufacturing facility and learned that much of the 4-year process to build a single satellite is performed manually by engineers, which is a contrast to what we saw at Mini.
We also had the fantastic opportunity to see the ExoMars Rover being assembled in its specialised clean room, where we learned about the control Airbus implement to eliminate opportunities for contamination, and even had the chance to 'walk on Mars' in the Rover prototype test facility.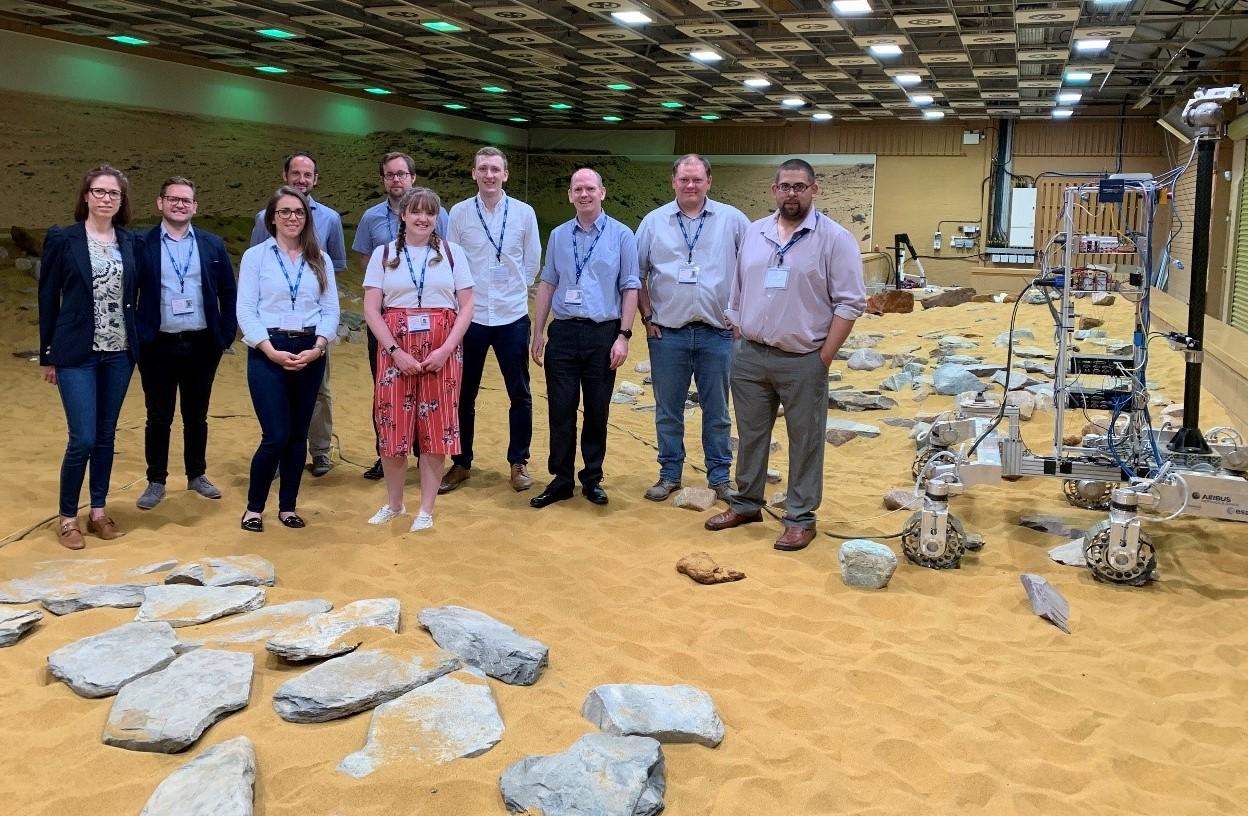 When the cohort visited the GSK Stevenage site the following day the aim was to provide the group with a sense of what GSK aims to achieve moving forwards. With the help of colleagues from across Biopharm Product & Supply, Cell & Gene Therapy, Data Analytics and Digital Innovation, the group learned how GSK's strategy of Science x Technology x Culture is leading to greater alignment throughout the organisation, to ensure everyone is focussed on delivering the best medicines to patients in the most efficient manner possible.
Hearing about the challenges the Biopharm and Cell & Gene therapy teams have had in developing their manufacturing processes, and how they are leveraging the expertise from the automation and data teams was powerful.
There were insights on how as an organisation we're investing in automation and digitisation to free up scientists' time from performing repetitive tasks manually, and how GSK is helping scientists to extract more information from the vast volumes of data it generates.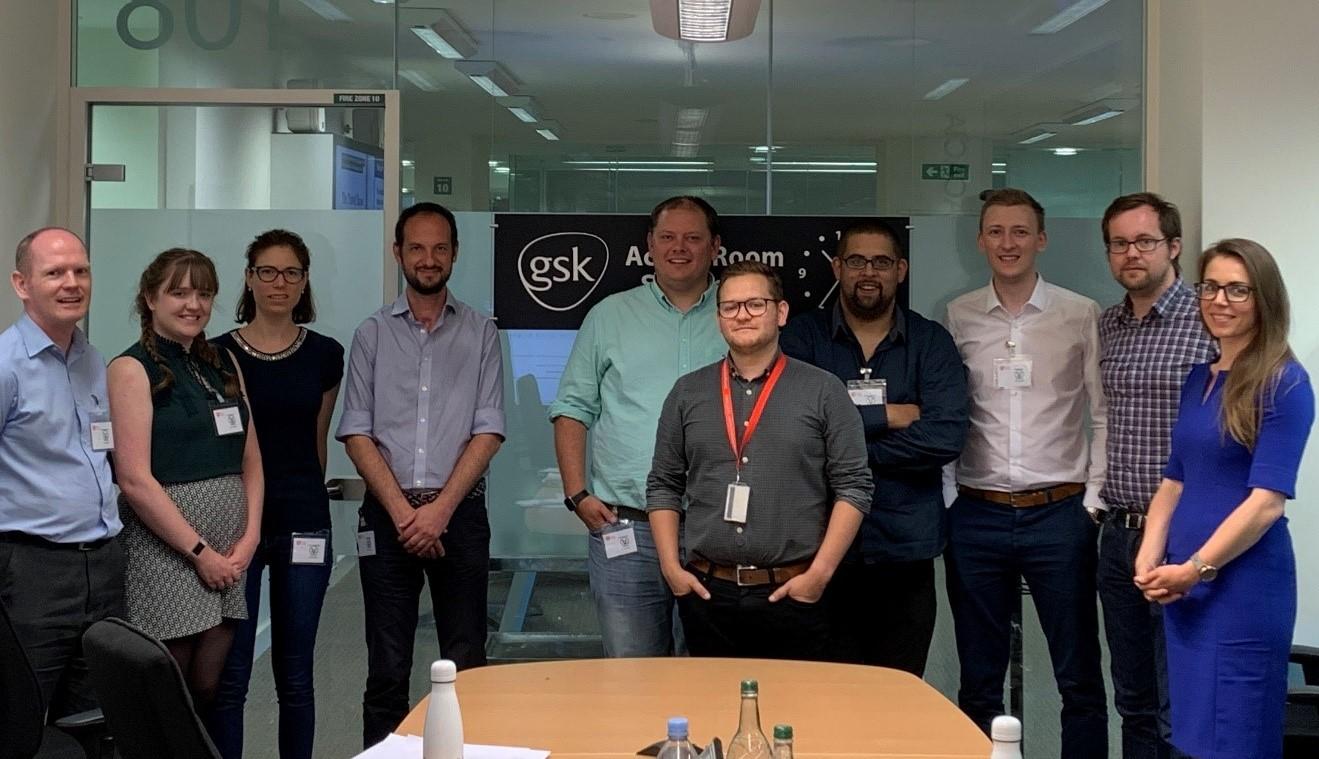 The GSK Stevenage site is also home to many other organisations, so to give the cohort a sense of how the site functions as a biotechnology hub we also had a guided tour of the GE Healthcare Puridify pilot facility to see the process of manufacturing their FibroSelect technology.
The next site visit for cohort 3b will be to visit CPI in September.