Driving the commercialisation of the bioeconomy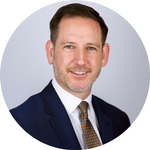 Now in its 16th edition after its relaunch in 2022, the leading bioeconomy event World Bio Markets is returning to its original home in the Netherlands. Paul MacDonald, Partner & Head of Community at World Bio Market Insights & World Bio Markets talks about the upcoming event and partnership opportunities.
---
After relaunching in Barcelona in 2022, World Bio Markets is coming back to the Netherlands for an inspiring two days of meetings, knowledge exchange and networking in The Hague on 10-11 May 2023.
As part of its commitment to building the bio-based sector, World Bio Markets offers prearranged 1-2-1 meetings which we believe is unique in the sector. In our experience, targeted, prearranged 1-2-1 commercial meetings are key to accelerating the growth of the industry. Now that we travel less for business, it is imperative that we maximise our time and the opportunities available to us when we do travel.
Based on the criteria participants provide, recommendations are made on who to meet. Prearranged meetings take the guesswork out of meeting your peers and potential partners. The prearranged meetings format removes the element of luck from traditional networking and provides the most cost and time-efficient way of connecting with potential new customers and partners.
The two-day conference programme includes keynote speakers and thought leaders from the industry, pioneering developers and producers of bio-based solutions across a series of presentations and panels.
The event also attracts global consumer-facing brands and buyers from multiple sectors who attend to meet and learn from the solution providers who can help them achieve their complex sustainability goals. Brands are especially interested in environmentally-responsible feedstocks and bio-based chemicals, ingredients and materials that can replace the fossil-derived products on the market today.
We all know that time is running out to address climate change and that it is a complex issue which needs to be addressed from many different perspectives. Bio-based materials are one of the important solutions to help reduce greenhouse gas emissions and combat climate change.
At World Bio Markets, there will be the opportunity to meet investors and financiers who attend to network and source new investment opportunities, as well as community enablers and suppliers.
Over the two days, we will connect with over 350 attendees from over 30 different countries. We truly enjoy supporting commercial meetings as that's where so much of the action happens. We will support thousands of 1-2-1 commercial meetings, as well as host 50 conference sessions with 50 world-class speakers and endless networking opportunities.
We need to work together to drive the commercialisation of the bioeconomy and we are happy to be part of this dynamic sector.
At World Bio Markets you will meet potential new customers and partners to help scale your business, grow your new business development pipeline, source technologies to help you achieve your sustainability goals, learn more about the latest developments and network with your peers to increase your sphere of influence.
Learn more about World Bio Markets and join us in The Hague on 10-11 May 2023!
More within