Tackling AMR is imperative for the future of medical innovation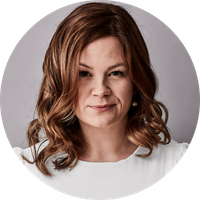 World Antimicrobial Awareness Week (WAAW) is a global campaign celebrated annually to improve awareness and understanding of Antimicrobial Resistance (AMR). In light of WAAW, we've collaborated with SwedenBIO and the International Council of Biotechnology Associations (ICBA) to launch a campaign to spread awareness and eradicate #TheSilentPandemic.
Read this blog by Karoline Akerjordet, Chair of the ICBA AMR Working Group and Vice CEO of Pharmiva AB, to understand why tackling AMR is imperative for the future of medical innovation. Watch and share our video which calls for global collaboration to tackle #TheSilentPandemic.
---
AMR has developed to be one of the principal public health problems of the 21st century that threatens the prevention and treatment of a range of infections caused by bacteria, parasites, viruses and fungi. In 2019, the World Health Organisation (WHO) declared that AMR is one of the top ten global public health threats facing humanity.1 Faced with this reality, the need for action to avert a developing global crisis in healthcare is imperative.
AMR occurs when microbes, such as bacteria, viruses, fungi, and parasites, adapt over time and no longer respond to drugs to which they were initially sensitive, making infections harder to treat and resulting in an increased risk of disease spread, and severe illness and death.
An aspect that sometimes is overlooked in the AMR discussion is the impact AMR has on the safety of other medical interventions. Lots of medical interventions, including cancer treatments and organ transplants, increase the risk of the patient acquiring an infection. Antimicrobials are routinely used to treat patients that have acquired infection in the hospital or while undergoing other treatments.
AMR will therefore both directly and indirectly affect the success of future and current medical inventions. The need for effective prevention and treatment of infections during medical interventions shows that the problem of AMR not only affects companies working directly towards infection prevention or treatment. The problem is also highly relevant for all life science companies that develop treatments or solutions in disease areas where patients face a high risk of infection as a side effect.
We need to remind ourselves that AMR does not stop at any borders. As we sadly witnessed and felt during the Covid pandemic, the rapid spread of viruses and bacteria across the world is inevitable. Therefore, the need for collaboration on a higher level is most urgent. How can we learn from each other and implement best practice beyond borders and political interests?
During the Covid pandemic, we mobilized globally across sectors – politicians, academia and industry – to stop and prevent more deaths from occurring. Within months of the first cases in Wuhan, the communication changed from their virus to our virus. The inevitable global spread was a fact.
As of November 2022, the WHO has received reports of approximately 6.6 million deaths involving COVID-19 worldwide since January 2020.2 According to the Interagency Coordination Group on Antimicrobial Resistance, AMR has the potential to cause 10 million death per year in 2050, if we don't act.3
The need for better economic models for companies providing solutions to the AMR problem must be prioritized. Developing new antimicrobials and getting them on the market is a high priority, but it is difficult when we at the same time work intensively to reduce the use of antimicrobials in the healthcare sector. The business model doesn't add up. Therefore, we also need to focus on other solutions being developed towards the AMR problem. Better diagnostics, antibiotic enhancers, replacement products, infection prevention and others.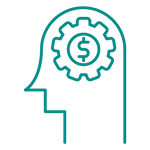 Providing better economic incentives for the development of antimicrobials would not only improve the success rate for the companies directly involved in developing solutions to tackle AMR but also for all the companies that are dependent on effective and safe infection prevention and treatment. Medical innovation will indirectly benefit from support to companies specialised in fighting AMR, as without effective antimicrobials many medical interventions will pose too high a risk of severe illness and death.
We have shown before that we can mobilise quickly. Once again, we need to get together and start talking about this problem as our problem, not their problem. If we don't act now, we will potentially see a heavy break in medical innovations.
The International Council of Biotechnology Associations (ICBA) AMR Working Group is a global collaboration between biotechnology organisations working on the common goal of developing solutions for AMR and getting them on the market. We have shown that we can work across borders and disease areas to find common purpose in supporting and accelerating the AMR agenda. For WAAW 2022, the ICBA AMR Working Group has made a campaign video which calls for global collaboration on tackling AMR. The situation is critical, and the entire life science industry, academic community, political powers and economic structures must be activated. We must all work together, aligned in the fight against AMR.
---
More within