BIA MAC LeaP | An insight into life at CPI
I'm Louise Taylor, a Downstream Scientist at CPI based at our Biologics Business Unit in Darlington.

This blog documents our journey as cohort 3b on the BIA MAC LeaP program and will cover the visit I hosted at CPI's Biologics Business Unit in September 2019.
During the cohort's visit to CPI I aimed to showcase the facility and the broad range of work carried out here. I enlisted help from my colleagues to give a range of talks on the platforms projects and give the group an insight into career paths within the industry.
Our day kicked off with a talk from the business unit director, Lucy Foley, who introduced the group to CPI, explaining our different platforms and how CPI is set up to help the industry grow. She also gave a background into how the facility was built and set up and gave an overview to the group of the variety of projects we get involved in.
Our next talk focused around personal development and involved our two Chief Technologists: Harvey Branton and John Liddell, talking about their diverse career journey. Both Harvey and John have differing backgrounds which cover R&D, manufacturing, automation and GMP but both have taken different routes to get to their current position. This gave the group the opportunity to ask career advice and understand that there aren't always fixed development paths.
Following on from the careers talk, Phillip Probert, one of our Senior Upstream Scientists, gave a talk on one of our Upstream projects in cell free expression. This is an exciting project, funded by Innovate UK, that aims to develop a scalable and robust E. coli lysate generation process which would then be used as the basis of a high-throughput platform for optimisation of cell free expression.
After lunch the group took a tour of the facility. This showcased our flexible design and breath of equipment ranging from microbial and mammalian process development labs to our viral vector and continuous capabilities. This provided the group with an understanding of how CPI are set up to help the industry grow and expand manufacturing capabilities within the UK, and to see some of the state-of-the-art equipment CPI has to offer.
After the tour we were joined by Kit Erlebach, a representative from the BIA MAC LeaP programme, so the group could give an update on the progress of our project and provide feedback on our facility visits.
The day ended with a catch up on our internal projects and setting of actions for the next meeting which will be at Synpromics in Edinburgh later in the year.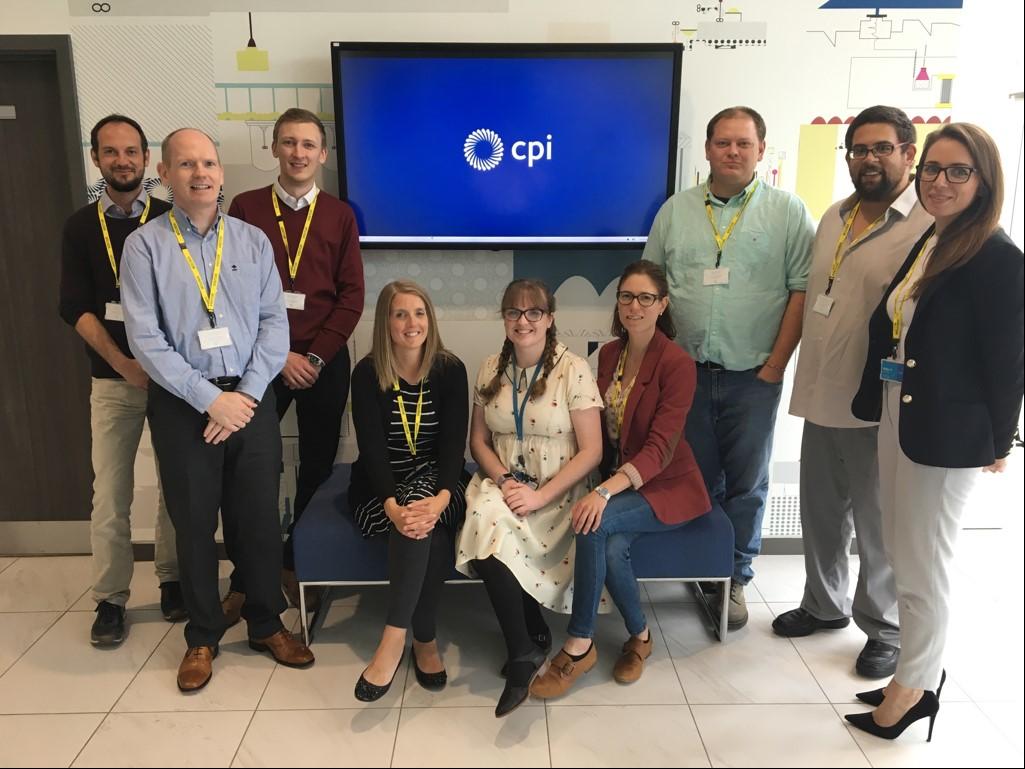 Find out more about BIA MAC LeaP here.