bioProcessUK spotlight: Merck Life Sciences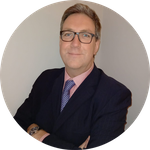 Ahead of the 19th annual bioProcessUK conference (15-17 November, Edinburgh), which will look at the latest biotech innovation and growth in the UK, including continuous process manufacturing, read our latest blog by Dr Michael Burns, Senior Biomanufacturing Engineer, Manufacturing Sciences & Technology at Merck Life Sciences.
---
Smaller, Faster, Cheaper, Better
One over-arching goal of intensified bioprocessing is to develop a production process with a continuous culture operating in a perfusion bioreactor as its first step manufacturing stage. This mode of operation allows the bioreactor volume to be reduced, and the harvesting of cell culture solution enables a continuous downstream processing train which can increase facility output in terms of unit area or unit time. The use of in-situ PAT sensors measuring multiple complex biochemical parameters and on-line or at-line testing can ensure that the cell culture stage of the manufacturing process operates in an optimised state to maximise bioreactor productivity.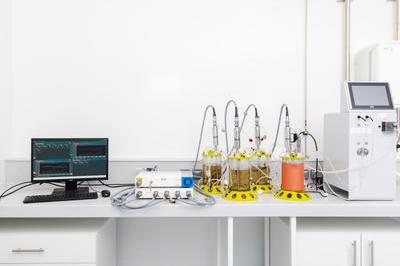 Moving away from sequentially executed unit operations wherein each discrete process step is completed before the next can be initiated to continuous manufacture carries the benefit where the manufacturing scale can be reduced alongside the required inventory of chromatography media and other process consumables. Process data generated during manufacturing operations can be seamlessly collected, collated, visualised and statistical process control analyses applied to correlate In-Process Controls (IPC) and Critical Quality Attributes (CQA) and offer a depth of understanding of processes and the Critical Process Parameters (CPP) to improve product quality and facilitate quality review by exception.
Novel Solutions for Novel Modalities
Merck has grown and prospered over the last three centuries, and key to this success is being a future-oriented company. We are committed to supporting the development and production of such newer modalities, which have high potential as curative therapies. We have invested in technologies that support customers working in the fields of cell & gene therapy, viral vector and DNA/RNA-based products.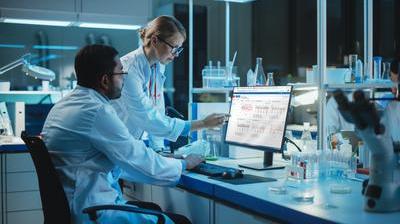 For example, we have developed a second-generation mRNA manufacturing process to generate high-quality mRNA using a Polymerase Chain Reaction (PCR) based process, which provides higher quality product from smaller volumes of non-GMP plasmid, thus saving both time and money. Our investments will allow kilogram scale synthesis from 2024, with gram and microgram scale manufacturing already available.
We work collaboratively with our customers to ensure that therapeutic approaches reach their full potential with innovative solutions, expertise, and ingenuity to establish a simple and robust platform for production. mRNA constructs and their delivery systems also need to be assessed for safety, efficacy, quality, and manufacturability. To do so, we leverage our extensive portfolio of products, CTDMO services (Contract Testing, Development, Manufacturing Operations), along with technical and regulatory consulting.". We support all the stages of the mRNA value chain: development, manufacturing, formulation and fill-finish.
Such activities encompass our company's purpose of impacting life and health with science.
---
About Merck
Merck is a leading science and technology company that operates across life science, healthcare and electronics. Scientific exploration and responsible entrepreneurship have been key to Merck's technological and scientific advances. This is how Merck has thrived since its founding in 1668. More than 60,000 employees work to make a positive difference to millions of people's lives every day by creating more joyful and sustainable ways to live. From advancing gene editing technologies and discovering unique ways to treat the most challenging diseases to enabling the intelligence of devices – the company is everywhere.
Merck recognises that biopharma is evolving rapidly. Market trends including the arrival of new product classes addressing previously unsupported clinical needs, expanding product markets and the expectation of cost pressure reductions are evident to all stakeholders. Those market trends and business drivers align with BioPhorum's Technology Roadmap 2.0 and include reduction in facility build and product development lead times, increasing process robustness, improving facility flexibility by reducing change-over time and by reducing CAPEX costs by 90%. No single approach can address these diverse goals, but by supporting process intensification with advanced processing technologies, applying Process Analytical Technologies (PAT), and using data analytics, control and automation software, the bridge between current and future manufacturing paradigms can be crossed.
Learn more about Merck and meet them at the 19th Annual bioProcessUK conference.
More within