CEO Update | 23 January 2023
Busy week ahead – Gala dinner and finance data coming
This week is one of the busiest in the BIA calendar as we host our much looked-forward-to Gala Dinner, get ready to publish last year's finance figures for the sector and gather our new Board for the first time in 2023. More on all this in next week's Newscast. I look forward to seeing over 600 of you on Thursday night at the Brewery.
Call for evidence on next AMR national action plan
Last week, BIA submitted a response to the Department of Health and Social Care (DHSC) call for evidence on the UK's next five-year national action plan to tackle antimicrobial resistance (AMR). The action plan will run from 2024 until 2029 and will support the delivery of the Government's 20-year vision for AMR, published in 2019.
BIA's response was developed with input from various members working in the AMR space. The response highlighted the areas in which the UK has demonstrated leadership in tackling AMR, including the launch of NICE and NHS England's pilot project for a subscription-style payment model for antimicrobial drugs. BIA emphasised the importance of sharing lessons learned from the project and championing the principle of a subscription-style model across the world.
It is vital that the next national action plan recognises the areas which require more focus in the UK, including incentivising the development of innovative diagnostics for microbial infections. Improvements could also be made to data sharing and accessibility in the UK to ensure that stakeholders have accurate and timely information to inform their decision-making.
Avatar - the way of rare diseases
If you ever need an excuse for watching a CGI blockbuster, Avatar, as in fact important life science work, read this story from Imperial. The team are using the underlying tech from the movie to speed up clinical trials for rare diseases like Duchenne Muscular Dystrophy (DMD).
The UK's strength in creatively linking different types of tech to life sciences is one of the reasons we are a key global cluster. I particularly liked the patient friendliness of this approach. How to integrate approaches like this rapidly into the regulatory pathway for clinical development is where the opportunity lies for the MHRA as a sovereign regulator.
As the Nature Medicine article points out "in many genetic and degenerative diseases, primary trial endpoints are still typically focused on behavioural assessments - 'by eye' observations of patients' functional capability that predate the invention of computers. Yet, artificial intelligence (AI) is now a major driving force behind the rapid advances in digital healthcare by enabling more objective, data-driven approaches to understanding and treating disease. Digital biomarkers, defined as objective, quantifiable data measured by means of digital devices, have recently seen increasing applications in clinical trials to overcome the intra- and interrater errors caused by subjective clinical scales. However, these digital biomarkers are not making full use of the true power of AI and data revolution in healthcare because they often just measure surrogates of existing markers, such as the number of steps or distance walked, markers originally chosen by human observer bias. Thus, they merely digitally replicate the ability of human observers, instead of embracing the possibility of going above and beyond human perceptual capabilities by looking at vastly more data in more detail."
Independent Review of Clinical Trials
The BIA is taking part in a workshop for Lord O'Shaughnessy Independent Review of Clinical Trials following ministerial decision at the November Life Sciences Council meeting. As part of this stakeholder engagement, Lord O'Shaughnessy will prepare advice to resolve the key challenges in conducting commercial clinical trials in the UK and ensure growth opportunities are maximised.
Women in Biotech - mentoring programme and events
Our Women in Biotech Mentoring programme has kicked off this month with 37 pairs of mentors and mentees matched across the sector. Thank you to all mentors who have volunteered their time and knowledge and all mentees that have been nominated by their member companies. We're looking forward to bringing the Women In Biotech community together once again in Bristol on February 8th. Be sure to register before tickets sell out!
Latest 'Influencing and shaping our sector' report published
Our latest quarterly report provides a summary of the BIA's engagement with policymakers and wider stakeholders on behalf of the UK life sciences sector during a busy end to the year. Highlights from the quarter included the launch of a campaign which saw over 300 CEOs sign a letter to the Chancellor on R&D tax credits, a new brochure on One Health published with the Department for International Trade, and a TechBio workshop with the NHS Centre for Improving Data Collaboration.
Read our report for further details as we strive to boost UK life sciences still further in 2023.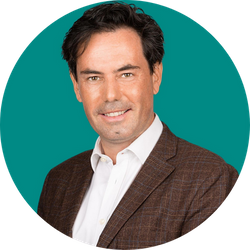 Steve Bates OBE
CEO, BioIndustry Association
More news and updates
More within