Innovation in bioprocessing: How BioProduction by SEKISUI became a leader in global manufacturing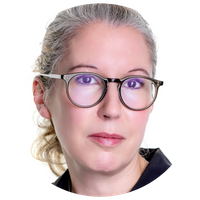 A glimpse at BioProduction by SEKISUI's journey to becoming a leader in the manufacturing of high-quality enzymes and specialty biochemicals to the global healthcare market. Louise Digby, Commercial Director, shares challenges, accomplishments and hurdles faced by the company, from building a strong, committed team, to securing investment to expand their cGMP facility.
---
Tell us about your company!
BioProduction by SEKISUI describes SEKISUI's contract service offering as a microbial focused CDMO with expertise in proteins and downstream purification. Our fermentation process development and production experience helps smooth technical transfer and process scale up. Our core competencies include E.coli and yeast fermentation, plant protein extraction, large scale bioprocessing, protein purification, bulk formulation, lyophilization and analytical testing. Our production site in the UK has been a leader in the manufacturing of high-quality proteins and specialty biochemicals globally to the healthcare market for over 40 years. We have worked with many global partners to supply high quality materials for a variety of applications, including proteins for biotherapeutics, pharmaceuticals, and diagnostic medical devices.
What is your company's greatest achievement so far?
Over more than 40 years we've grown our experience and manufactured more than 100 products at our facility in Kent. We've been adaptable and moved from making raw materials for diagnostic applications, to modifying enzymes for commercial enzyme therapy production, to providing contract development and manufacturing services to >10 partners for >18 products/projects, including drug substance, materials for gene therapy synthesis and immunotherapy purification, and securing investment for our cGMP facility expansion.
What have been your biggest challenges so far?
Growing, adapting, and evolving our business over many years has brought with it many challenges. The challenge we are most proud to have overcome and that we continue to address as a priority is the building of a committed, competent team of people, engaged in serving our customers to the best of their abilities.
What's your company's ambition?
Our ambition is to apply our microbial process development and production experience to produce biologic drug substances for clinical trials for our customers in our expanded cGMP facility and help progress the advancement of medicine enabled by our customers' innovative Biopharmaceutical therapies.
Why did you join BIA? What did you find most useful about BIA membership / being part of the BIA community?
We are excited to join a community of biotech companies, make connections, and collaborate. In particular we are keen to engage in the conversation around skills and talent development in the UK and development of the UK's bio-medicine manufacturing sector.
What excites you about the UK life sciences sector?
We are excited about the momentum behind and success of the UK's efforts in the fields of Cell and Gene Therapy and Advanced Therapy Medicinal Products (ATMPs) and look forward to these efforts having an equal impact on the UK's bio-medicine manufacturing sector.
If you could invite any scientist or entrepreneur to dinner, who would it be and why?
I'd like to invite my colleagues, Jim Alferman, our Head of Business Development, Paul Bennett and Kirsty Bellchambers, our Study Leaders, to dinner and have them bring their chosen scientist / entrepreneur guest. Jim tells me he'd bring Henri Termeer, if he could, who lead our business when we were part of Genzyme before we became part of SEKISUI, but sadly he is no longer with us. When I asked Paul who he'd bring, he told me he'd invite Sir Timothy John Berners-Lee, who is credited with inventing the world wide web, so that he could ask him if he imagined at the time the impact it would have on people's lives around the world. Kirsty tells me she would have loved to bring Prof. Paul Berg, who sadly passed away earlier this year, having shared the Nobel prize in chemistry (1980) as the first scientist to generate recombinant DNA, and is considered the founding father of modern biotechnology. She would have asked him how he felt when he realised the full impact of his research.
More like this
More within