Sunak versus Truss: what will the UK's next Prime Minister deliver for life sciences?
Following Boris Johnson's resignation on 7 July, the candidates to replace him as Conservative Party leader and UK Prime Minister have been whittled down to a final two: former Chancellor Rishi Sunak and Foreign Secretary Liz Truss. With each candidate setting out their plans, BIA has been assessing what the decision facing roughly 200,000 Conservative Party members could mean for our sector.
Battle over tax cuts
The economic debate has so far been focused on tax cuts, with Sunak on the side of maintaining higher taxes to tackle inflation and balance the books, although he has now promised to temporarily scrap the VAT on domestic fuel bills. Sunak would likely proceed with many of the policies he introduced while Chancellor, including increasing corporation tax from 19% to 25% in April 2023. Under his watch, the Treasury was also reviewing the UK's R&D tax reliefs, with good and bad impacts for life science SMEs. Sunak has promised "responsible" tax cuts that "drive growth" once inflation is under control.
Meanwhile, Liz Truss, has argued that immediate tax cuts are needed to drive economic growth, and would reverse Sunak's plans to increase corporation tax. She has criticised the Treasury for "peddling a particular type of economic policy for the last 20 years" which "hasn't delivered growth" and has committed to "drive through change".
Seizing post-Brexit opportunities
Both candidates have promised to capitalise on post-Brexit opportunities by scrapping or reforming EU regulations that they consider to be limiting economic growth. This would include scrapping EU financial services regulations, including Solvency II rules, which Sunak argues would increase investment into assets that stimulate growth. Truss has also committed to "liberat[ing] more of our pension funds to be able to invest in high tech start-ups", which is in line with BIA recommendations to encourage pension fund investment in life sciences venture capital.
Of particular interest for our sector, Sunak has pledged to speed up the clinical trials approval process, which he argues is "still complicated and slowed down by EU red tape". Citing the UK's success in quickly approving COVID-19 vaccines, Sunak called for this success to be replicated by creating a "streamlined, single approval service for UK clinical trials – making it simpler, safer and faster than the system we inherited from the EU".
Supporting the NHS
The NHS is currently facing a number of significant challenges, including high numbers of staff vacancies and long waiting lists for treatment. Sunak has said that cutting NHS waiting lists would be his "number one public service priority" and pledged to create a "vaccine style taskforce" to "cut bureaucracy and waste, and drive radical reforms".
Truss is yet to make any significant commitments on the NHS during the leadership campaign, but she has committed to deliver on the Conservative's 2019 manifesto, which included important policies like the Innovative Medicines Fund and increased public R&D spending. While in the role of International Trade Secretary, Truss stated that the NHS and the price it pays for drugs "will not be on the table" in any future trade deal.
Looking ahead
BIA has allies in both camps, with former Minister for Science, Technology and Innovation George Freeman backing Sunak, and Business Secretary Kwasi Kwarteng backing Truss, and tipped to be Chancellor should she win. Both Freeman and Kwarteng have been committed to the Life Sciences Scale-Up Taskforce, which we have been a leading player in, so we would hope that it would continue its work to unlock new sources of capital for the sector no matter who wins. Whoever becomes Prime Minister, we will be working closely with the new Government to ensure that the UK's life sciences sector continues to thrive.
We have also been paying close attention to the Labour Party's position on our sector, which will not only determine what reception the next Prime Minister's policies receive at the despatch box, but what priorities a prospective Labour government would have if and when a general election is called. At a recent speech on the economy in Liverpool, Leader of the Opposition Keir Starmer highlighted the UK's strengths in areas including pharmaceuticals and bioscience, and argued that the UK should stay competitive by delivering "more innovation, more new technology, more research and development, more unlocking the commercial power of our universities, more specialising in the knowledge-rich industries of the future, and more start-ups."
The future of the UK's political leadership is far from certain but it is encouraging to hear both the Conservatives and Labour recognising the importance of innovation. BIA will continue to make the case for supporting a sector which delivers such enormous benefit to the health and wealth of the country.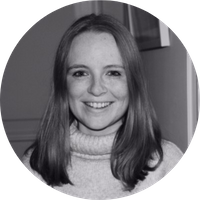 Rosie Lindup

Policy and Public Affairs Manager, BIA
More within