TechBio innovator: Brainomix case study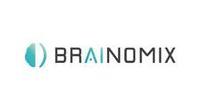 Brainomix's software is an award-winning imaging biomarker that uses mathematical algorithms to extract information from medical images, to enable precision medicine for better treatment decisions in stroke and lung fibrosis. BIA's latest TechBio 2023, the UK driving AI revolution report case study explores how this software works, the opportunities and challenges.
---
What does the company do?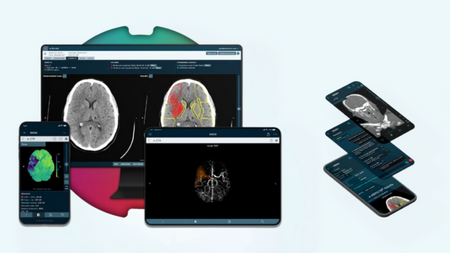 Brainomix specialises in the creation of AI-powered software solutions to enable precision medicine for better treatment decisions in stroke and lung fibrosis. With origins as a spinout from the University of Oxford, Brainomix is an expanding commercial-stage company that has innovated award-winning imaging biomarkers and software solutions that are used in more than 30 countries worldwide.
How does the technology work?
Brainomix's flagship product, the 360 Stroke platform, is a collection of tools that use state-of-the-art AI algorithms to support doctors by providing real-time interpretation of brain scans to help guide treatment and transfer decisions for stroke patients, allowing more patients to get the right treatment, in the right place, at the right time.
A recent study found that the implementation of the 360 Stroke platform enabled faster treatment, reducing the door-in-door-out (DIDO) time by more than one hour from 140 to 79 minutes. More importantly, the study also found that the rate of patients achieving functional independence (mRS 0-2 @ 90 days) trebled, from 16% to 48%.
As a result of an NHS AI grant that Brainominx were awarded in September 2020, they were able to deploy the 360 Stroke platform across five networks in the UK. Recent data collected by the Oxford Academic Health Science Network found that the sites that had adopted Brainomix 360 Stroke platform had a significantly higher rate of thrombectomy, a lifechanging treatment which can reduce disability and prevent or limit long-term care needs in patients with the most severe strokes.
How will it be used?
The Brainomix 360 Stroke platform is seamlessly integrated into a stroke network, automatically processing any brain scans ordered as part of the stroke imaging protocol, and then generating AI-derived outputs that help a physician decide the best course of treatment. The Brainomix 360 platform is the most comprehensive stroke AI imaging platform, supporting all levels of imaging needs across the network.
What are the opportunities and challenges?
Brainomix's greatest opportunity in the near term is to expand its commercial operations into the US
market. They are currently market leaders in Europe, with some impressive recent milestones, including a national-level deployment of software across all 36 Hungarian stroke centres, as well as winning the Welsh national tender. Brainomix are looking to leverage this success and experience into the US market, which remains the most lucrative market globally, but with fierce competition from companies such as RapidAI and Viz.ai.
In terms of challenges, like all other AI companies, are facing growing scepticism – and, in some cases, even distress – about the role and value of AI, but Brainomix believe that there is growing real-world evidence to demonstrate the value of their technology in stroke.
More news and updates
More within