The long and winding road: Labour's plans for UK life sciences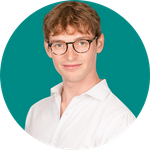 A draft of the Labour Party's policy framework was leaked in May, fuelling speculation about their plans for the UK's life science sector. Herbie Lambden, Policy and Public Affairs Executive at the BIA, considers whether it's too early to anticipate Labour's offer to industry at the next General Election.
---
Long dismissed as a party without a plan by their detractors, Labour's policy programme is beginning to reach the front pages and, crucially, the electorate.
Keir Starmer and his frontbench team have conducted a campaign of engagement with business, including leaders from the life sciences and ourselves at the BIA, and we can see this reflected in their policy framework. It provides a chassis for Labour's next manifesto which, while subject to a long process of review and approval by the party, demonstrates the centrality of industrial strategy, the green economy, and R&D to Starmerism.
Read on to find out what Labour might have in store for the life science sector and how this framework could eventually become policy.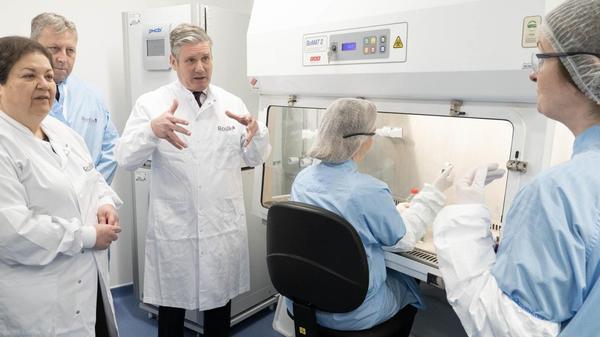 How did we get here?
This policy framework is a leaked output from the Labour Party's 2023 National Policy Forum (NPF) consultation. The NPF is the Party's main policymaking body, made up of representatives from Constituency Labour Parties (CLPs), affiliated trade unions, and other Labour bodies. This year, the NPF opened six policy consultations, to two of which the BIA made submissions.
On 'delivering growth', we called for the implementation of 'Start-Up, Scale-Up' in full, having engaged closely with Lord O'Neill's review to ensure it took account of the life science sector's needs. Our submission also urged Labour to strengthen Innovate UK. On 'prevention, early intervention and better public services for all', the BIA recommended a new payment model to enable the uptake of innovative cell and gene therapies and for Labour to set out how NICE can use modular updates to deliver treatments to rare disease patients.
Policy development is a drawn-out process, but one with which it is crucial for us to engage. This framework gives us our first glimpse of which policies might go the full distance.
What is Labour thinking?
Labour's policy framework shows us the kind of business environment which Starmer and the Shadow Chancellor, Rachel Reeves, will look to foster. Long-termism, reform of business rates, and 'iron-clad fiscal rules' are all on the menu, demonstrating the party's renewed focus on industrial strategy, overseen by a new council with representatives from industry, unions, and academia. It remains to be seen how this would interact with existing strategies like the Life Sciences Vision, but Labour has committed to the continued existence of the Life Sciences Council.
Reeves summarised Labour's economics during a recent visit to the US, saying that 'a modern state must be more active, making and shaping markets that are essential to the nation's resilience and future prosperity'. This interventionism would be built upon economic stability or, as the Shadow Chancellor coined, 'securonomics'. She spoke of the opportunities available to the UK's life science ecosystem which is 'operating at the very edge of possibility', hinting that Labour would champion our sector, for which she claimed Gordon Brown's Government sowed the seeds.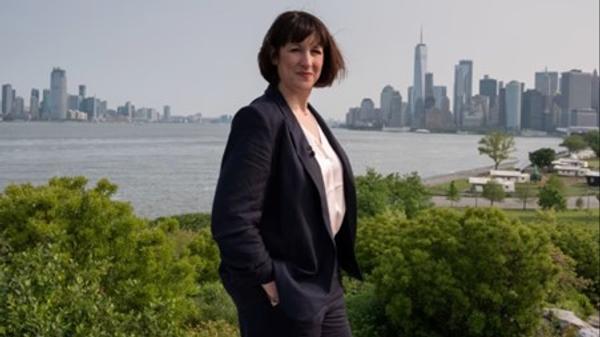 On trade, the framework looks to strengthen the relationship between the UK and EU, including through mutual recognition of standards which could open the door to closer cooperation between regulators. It also includes plans for a 'clear-eyed' approach to China and stronger relations with the Global South. There is no mention, however, of the UK's relationship with the USA, a major player for our sector.
It is encouraging to see the attention paid to access to finance, including an increase to start-up funding and reform of the British Business Bank, as recommended by the BIA. Patient capital also looms large, raising hopes of a push for further institutional investment through schemes like the Long-term Investment for Technology and Science (LIFTS) initiative. The creation of a National Wealth Fund and a £28 billion 'green prosperity plan' by 2027 could offer further routes for financing to reach innovate sections of our ecosystem.
We welcome Labour's recognition of the importance of R&D to economic growth. They will aim to invest at least 3% of GDP in R&D, beating the current Government's target of 2.4%, although it's likely that both targets need updating, and we are still falling short of countries like South Korea and Israel. Labour will also seek to unblock the UK's association with Horizon Europe and grow the number of spinouts, but it is unclear what measures will be taken to achieve this.
The transformative potential of data is also acknowledged in the framework, with references to agile regulation and the removal of barriers to data access. The party wants to position itself as a leader on AI, attempting to wrestle this mantle from our tech-loving Prime Minister.
Health will feature heavily in Labour's manifesto, following on from Keir Starmer's mission to 'build an NHS fit for the future'. Tackling NHS staffing shortages by doubling the number of medical school places and training 10,0000 new nurses a year, reducing health inequalities, and improving health data-sharing are all included to this end. Shadow Health Secretary Wes Streeting has since spoken promisingly of the creation of a 'single front door' for NHS innovators, but further detail will be needed to see how Labour intends to ensure the uptake of innovation within this reformed NHS.
Space is given to skills throughout the framework, with reforms to points-based immigration, the creation of Skills England, and an overhaul of the apprenticeships levy all potentially directing vital talent into life sciences. Planning reform is also being considered, with local authorities and Metro Mayors being granted permission for pioneering developments that could help alleviate the lab space shortage, as already seen in Stevenage. Together, these measures could grow our existing life science clusters and forge new ones.
Where next? A manifesto-in-waiting?
While this framework gives us an idea of where Labour's priorities lie, there is still a long road for policies to travel before their inclusion in the party's next manifesto.
Firstly, NPF members have the opportunity to table any amendments prior to their next meeting in July. Next, the framework will be put to delegates representing the CLPs and affiliated trade unions at Labour's party conference in October. Finally, a 'Clause V' meeting will be held where the national executive committee (NEC), made up of shadow ministers, trade unionists, CLP representatives, and others, settle on the contents of the manifesto.
All this talk of manifesto development is perhaps premature considering there is no set date for the next General Election. However, with it due to be called no later than January 2025, we are gearing up to go to the polls as soon as the spring or autumn of next year with a campaign of engagement with the Labour Party, not least at our Parliament Day in July.
Policy development may seem an opaque process for now, but we can expect the major political parties' manifestoes to come into clearer focus over the next twelve months. The BIA will keep you updated every step of the way on what they could mean for UK life sciences.
More within