CEO Update | 26 September 2022
Chancellor highlights the globally leading role of the life science sector in Friday's mini-budget and launches a new UK TIBI-like investment initiative for innovative firm financing and sad news about former BIA CEO Aisling Burnand.
Aisling Burnand
It is with immense sadness that I share with our community that Aisling Burnand CBE died last week. Aisling was CEO of the BIA from 2003 -2009, originally joining our organisation in 1998, and went on to become the CEO of the Association of Medical Research Charities (AMRC) in recent years. Since standing down from that role, to receive treatment for bowel cancer, Aisling continued as a trustee of LifeArc and Bowel Cancer UK, offering her experiences as someone affected by cancer for several organisations. I will attend her funeral, which will take place next Monday 3 October at 11 am in Highbury. If you are planning to attend, please contact me.
Together with our friends at AMRC and LifeArc, we will also be holding an event to celebrate her life and will share the details of this as soon as we can.
Mini-Budget
The UK political system returned with a bang last Friday, with the Chancellor of the Exchequer, Kwasi Kwarteng, presenting the Government's Plan for Growth (dubbed a 'mini-budget) to the House of Commons. "We, the UK, have an immense global presence in sectors like life sciences" the Chancellor recognised in his opening remarks.
And as a direct result of the life science scale-up agenda that the BIA has championed, I was delighted to see that he announced the Long-Term Investment for Technology & Science (LIFTS) competition. This will provide up to £500 million to support new funds designed to catalyse investment from pension schemes and other investors into the UK's pioneering science and technology businesses. It is a key step to enabling better connections between UK financial institutions and innovative sectors of our economy. It has the potential to unlock billions of pounds of additional investment into UK scale-ups over time.
As stated in the press release on Friday, I hope the announcement provides the catalyst needed to build the biotech investment expertise in the City of London to match the global scale of the biotech ecosystem we have around the country. We will now work closely with the government and all its agencies to turn the announcement into a practical deliverable policy in the weeks ahead.
In broader view the mini-budget sought, through tax cuts and deregulation, to stimulate economic growth against the strong prevailing winds of increasing inflation and higher energy prices seen across the globe. Our Head of Policy, Dr Martin Turner has written a great and detailed blog on what the mini-budget means for our sector.
Party Conference season and New Government Webinar
Political party conference season starts this week, with the Labour Party's conference opening in Liverpool yesterday and the Conservative Party's next week in Birmingham. Our team will be at both conferences, hosting two fringe meetings on apprenticeships and making sure our sector's agenda is top of mind for both parties. Look out for our social media updates and blogs.
If you weren't able to make last week's BIA webinar on the new Government, you can see the recording in Resources Hub online. Keep an eye on the BIA guide to government as we get more updates on the detailed briefs for newly appointed ministers.
The Retained EU Law (Revocation and Reform) Bill
The Retained EU Law (Revocation and Reform) Bill was published and introduced to Parliament last week. Retained EU Law is a category of domestic law created at the end of the transition period and consists of EU-derived legislation that was preserved in the UK domestic legal framework by the European Union (Withdrawal) Act 2018. The Department for Business, Energy and Industrial Strategy (BEIS) has advised us that the industry does not need to make any changes as a result of the Bill's publication but it is one we are staying close to as it travels through parliament.
WIB Oxford full this Thursday
Family commitments mean I won't be able to join our Women in Biotech event in Oxford on Thursday, which I'm sorry to miss but I'm looking forward to our next in-person event in Cambridge in a couple of weeks. More BIA events have been added to our online calendar – do please book early to avoid disappointment.
AGM and Board Elections
All BIA members should have received the Notice of the Annual General Meeting (AGM) last Friday. The AGM is being held virtually on Tuesday 25 October from 4.30-5.15 pm and more details will follow closer to the time. Along with the formal notice, the ballot paper and corresponding candidate statements were also distributed.
As a not-for-profit company, limited by guarantee, each member company of the BIA has voting rights at our AGM and the opportunity to select Board members to represent them. The nominees, candidate statements and all the voting details can all be accessed here.
This year 21 members have put themselves forward for election for the five positions available on the BIA Board. One way many member companies decide how to vote is to share the candidate profiles amongst senior colleagues at a team meeting before casting their company's vote. Please note the ballot closes at 5 pm on Friday 21 October and it is one member, one vote.
New Office
In other news, the BIA will move into its new offices next week. From Monday 3 October our address will be BioIndustry Association, LABs, Victoria House, Bloomsbury Way, London, WC1B 4DA. We are all sad to say goodbye to Southside after over 11 years here. They are knocking the building down and please expect some more information from us on our new office location in the coming months.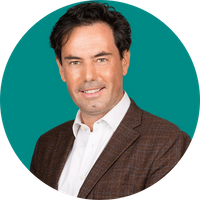 Steve Bates OBE
CEO, BioIndustry Association
More news and updates
More within