CEO Update | 7 November 2022
UK world leading lab-grown blood cell trial
Great to see the UK leading the world in cell therapy this week with news that laboratory-grown red blood cells have been transfused into volunteers in a Bristol-based clinical trial that could help revolutionise treatments for patients with sickle cell disease and thalassemia. As we get ready for the bioProcessUK conference next week in Edinburgh our community knows that cost-effective manufacturing scalability is a key challenge for this new modality and will take confidence in the fact that it is here in the UK that we are leading the world in pioneering such new approaches.
European Biotech Week
It was good to participate in Europabio's 10th European Biotech week last week ensuring that the benefits of our industry are understood by policymakers and citizens alike. 15 European countries hosted almost 100 biotech-focused activities that educated, engaged and excited local communities all over Europe. Three webinars are available to view online:
Labour engagement
I had the chance to provide the Life Science perspective to Jim O'Neil's review into access to finance for start and scale ups for the Labour Party – full policy details are expected to be published by the official opposition in early December at Labour's business conference.
DJS antibodies bought by AbbVie for $255 million
A key deal in our ecosystem that I missed a couple of weeks ago - congratulations to Oxford-based DJS antibodies who were acquired by AbbVie last month. Under the terms of the agreement, AbbVie will pay DJS shareholders approximately $255 million in cash at closing for the acquisition of DJS. AbbVie anticipates retaining all current DJS employees and its facility in Oxford. DJS is backed by founding investors Oxford Science Enterprises and Johnson & Johnson Innovation Ltd., along with LifeArc, Sedgwick Yard and Amgen Ventures – and it shows that deals are to be done and innovation is flowing through our globally recognized ecosystem.
DSI hots up ahead of Montreal
It was good to host colleagues from the Japanese Biotech Association in London this week to discuss the thorny issue of Digital Sequence Information (DSI) under the Convention on Biological Diversity and how developments in this could adversely affect research and innovation. Japanese colleagues have done some really useful work, highlighting the issues and industry concerns which build on our work and the role of our IPAC sub-committee. It is clear that global discussions at the snappily titled "Fifth meeting of the Open-ended Working Group on the Post-2020 Global Biodiversity Framework" on 3-5 December 2022 in Montreal, Canada are a key moment on this agenda. A key paper suggests 'consideration should be given to options that could be implemented rapidly, for example on a pilot basis, and be improved over time through adaptive management'. We are writing to new Ministers and officials to ensure they are across the implications of the UK signing up to something that could make research here, much, much harder than in competitor countries like the USA, Canada and Australia.
China webinar
Thank you to all who attended our webinar on meeting the investors from China last week – it is available to view online.
Next week marks the new UK government's autumn statement and budget – which will set the tone for the next period of UK politics and establish the fiscal framework for economic growth. We will provide top-line reaction as it happens but I am keen to get members' views in the hours and days that will follow so watch out for a quick survey after the Chancellor's statement.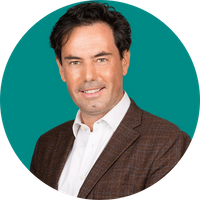 Steve Bates OBE
CEO, BioIndustry Association
More news and updates
More within