Deep Biotech: disruptive innovation for global sustainability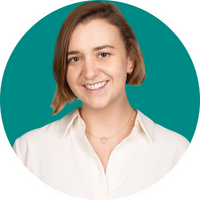 Deep Biotech applies the power of biotechnology to address some of humanity's biggest challenges. The life sciences industry has ushered in many ground-breaking innovations in health. In response to the challenge of global warming the same technologies that delivered life-saving therapeutics are being harnessed to disrupt traditional industries and reduce environmental damage.
In this blog, Maddie Cass, Senior Policy and Public Affairs Executive at the BIA, reports on the expansion of the BIA's activities to serve at the front line of this transformation.
---
What is Deep Biotech?
The BIA has coined a new term 'Deep Biotech' to describe the application of modern biotechnologies to humanity's most profound challenges beyond health, including climate change, pollution and food security. Our growing ability to precisely edit DNA and engineer biology to do new things provides us with an entirely new toolkit to solve problems, just as chemistry did in the 19th Century and physics did in the 20th Century.
As with other instances of deep tech, it is a long-term investment requiring complex scientific research and advanced engineering to reach revolutionary breakthroughs that empower multiple industries to address urgent issues.
This biological innovation is propelling us into what is often referred to as the Fourth Industrial Revolution, the biorevolution. Underpinning this revolution is the continued development of modern, disruptive biotechnologies such as engineering biology, and their purposeful application. Deep Biotech has the potential to unleash the biorevolution and realise UK and global ambitions to create a sustainable bioeconomy. The BIA's growing Deep Biotech membership is part of that revolution.
Organisations and governments turn to biotech to help them address sustainability challenges
Globally, the impacts of climate change are clear and people, organisations and governments around the world understand the need to make changes to safeguard our future. Innovative biotechnology is seen as a key tool to help us tackle climate change and meet the UN's Sustainable Development Goals. Multinational companies like Lego are turning to biobased solutions to help green their supply chains.
The UK Government is aware of the scientific and engineering innovations needed to counteract the impacts of global warming. Recent government activity and increased interest in the field of engineering biology, identified as a critical technology, will underpin the transformation towards a more sustainable future.
The Department for Science, Innovation, and Technology (DSIT) recently sought input to a consultation from innovators across business and academic communities to shape coherent UK policy that will support the engineering biology ecosystem, from foundational research through to consumer facing products. The BIA submitted a substantial response to the consultation, building on the already-close relationship we have with DSIT to further the uptake of engineering biology and adoption of Deep Biotech solutions.
Innovative solutions are disrupting the market
UK SMEs are charting the way forward by introducing disruptive biotechnologies to the market. These innovative technologies include:
BIA will influence, connect, and save for Deep Biotech
Leveraging our extensive experience in supporting the UK's health biotech sector, the BIA is committed to assisting Deep Biotech companies which are at the forefront of applying disruptive biotechnologies beyond healthcare. Working in close consultation with our growing Deep Biotech membership, we are actively developing our activities in this space to empower companies working to tackling some of our world's most challenging problems, enabling them to start, grow and deliver world-changing innovation in the UK.
We will be publishing a detailed report early next year exploring and characterising this exciting and growing community of companies, and rolling out a range of activities throughout 2024 to support and represent them.
If you are interested to learn more about the BIA's work in this space, or if you are a member interested in joining our Deep Biotech group, please contact Policy and Public Affairs Manager, Linda Bedenik.
More news and updates
More within