Women In Biotech Mentoring Programme: mentee experience - Hilary Birrell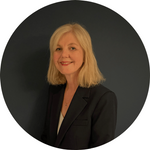 In this interview, we delve into the remarkable career journey of Hilary Birrell, a biochemist with 35 years of experience in clinical trial operations. She shares her motivation for becoming a mentee in the Women In Biotech Mentoring Programme and the invaluable insights gained from her mentor, Dr. Sarah Leonard, Vice President of Pre-Clinical Development at T-Cypher Bio, including successful fundraising strategies and the importance of networking.
---
Tell us more about yourself and your career?
I am a biochemist by training and have worked in clinical trial operations for 35 years across many indications and in Phases I-IV. My journey began at AstraZeneca, where I managed registration studies for Omeprazole with Scottish and Swedish research teams and key opinion leaders. My career at AstraZeneca progressed to the role of GCP and Process Manager, supporting the Clinical Operations Team at the Clinical Research Unit in Edinburgh. In 2001, I founded GCP Scotland, later incorporated as Carnegie Clinical Research Ltd.
In addition to working with the pharmaceutical industry, I've also forged long-term associations with several academic clinical trial units in Scotland, the UK, and Europe. I helped these institutions prepare for regulatory inspection and managed the monitoring of two Phase 4 studies that recruited over 13,000 patients in Europe.
In early 2022, I joined VasoDynamics Ltd, a BIA member, to assist with the set-up of their clinical operations and work on their first clinical trials investigating the effects of their drug formulation platforms on reducing and preventing the debilitating and sometimes life-threatening effects of radio- and chemoradiotherapies. VasoDynamics' Phase 1b study on their drug NG11-2 is currently underway in the UK. I am very excited to work on this project with the potential to improve the cancer treatment journey and optimise cancer therapies for patients worldwide.
What was your motivation behind joining the Women in Biotech mentoring programme as a mentee?
In recent years, I have been asked to join meetings to pitch to investors and I was interested in connecting with a mentor with this aspect of experience to understand more about what is required, how to present and how to manage this process. As part of the BIA's Women In Biotech Mentoring Programme, I was introduced to Dr Sarah Leonard as a mentor. Sarah is Vice President of Pre-Clinical Development at T-Cypher Bio.
What do you consider the main benefits have been to you personally?
I was delighted to have Sarah as my mentor. We have had some very good discussions about our backgrounds, the interface of pre-clinical and clinical drug development and Sarah's experience in successful fundraising for pre-clinical oncology drug development. The ability to have these discussions in a 'non-work' environment was very useful.
Sarah described the process for successful fundraising and covered the aspects that investors are looking for, often these aspects differ widely from investor to investor. Sarah has offered to review and listen to any pitch slide decks that I am involved in in the future. We discussed the power of networking, the possibility of working together in future and the support from BIA's Women In Biotech Community.
What impact did it have on your career?
The topics we discussed and the possibility of having Sarah's support for future fundraising will enable me to develop this area of my career further.
Would you recommend the Women in Biotech mentoring programme to others and why?
I would highly recommend the Women In Biotech Mentoring Programme programme to others within the biotech community. There are many highly experienced women working in cutting-edge drug development and shaping the future with life-changing medicines for all. It makes perfect sense to bring these professionals together to share knowledge in a supportive environment. As many of us progress through our careers the opportunity to 'give back' some of the support and experiences provided to us by many of our mentors and colleagues, can also be rewarding.
I have been fortunate to have had many supportive managers and mentors during my career, but there is still work to be done to equalise the number of women and improve diversity on Company Boards. I am currently following the Pathways Project in Scotland, where a report commissioned by Scottish Government and collated by Ana Stewart and Mark Logan identified amongst other findings that only 1 in 5 businesses in Scotland are women-led and that start-ups founded by women, only receive 2% of overall investment capital in Scotland in recent years. There is clearly huge scope for improvement here and I strongly feel that organisations such as Women In Biotech are moving this situation forward in a positive manner.
---
Stay tuned for more inspiring stories and updates from Women in Biotech. The applications for the second cohort are open until 13 October.
---
More news and updates
More within