CEO Update | 6 March 2023
VPAS discussion and 27% new rate
The discussion about whether the UK is a globally competitive drug market with pricing, uptake and usage to match science superpower ambition broke through into public debate this week as the ABPI published key documents ahead of the 5-year Voluntary Scheme for Branded Medicines Pricing and Access (VPAS) negotiations starting next month. This is set to be a key discussion through 2023 and new material gives a strong background to what can and will be a highly technical discussion.
First, the ABPI put out a report demonstrating that more stringent drug price controls are a false economy. And that, with them, billions of potential investment in UK life sciences R&D would either take place elsewhere in the world or not happen at all, foregoing future economic growth and high-value employment in the UK, and reducing the tax base needed to sustainably fund the NHS.
As the organisation that has negotiated these deals for the last 60 years, they then also put out useful initial proposals for the structure of a new deal.
The Department of Health chose to respond by issuing its consultation response on the rate for the related statutory scheme on Thursday, the same day key roundtable discussions with a broad swathe of industry, including the BIA, were being held.
The Government decided to implement the payment percentage in the statutory scheme of 27.5% in 2023 (and where companies have made payments at the lower rate of 24.4% between January and March 2023, they will pay a higher rate of 28.6% for the rest of the year).
These rebate figures are a magnitude of difference from similar schemes in other countries and have gone down like a lead balloon in key global pharma boardrooms.
What troubles me most about this discussion is that the Department of Health's core argument that - and I quote - there is "little reason to believe that providing favourable market conditions - for example, higher prices - would be a significant determinant of companies' decisions on where to establish headquarters and undertake research and development", based on the OECD report 'Pharmaceutical Pricing Policies in a Global Market' (2008).
This week the Department of Health press release continues to argue that "despite the favourable pricing policy of the Canadian government and agreements with industry to increase research and development investment, pharmaceutical research and development activities have not increased significantly in Canada".
This seems to have both ignored the significant work put in by all sides of our sector to provide a more up-to-date perspective through dialogue of the UK's comparative position post-Brexit and COVID, and missed the announcement last week off R&D investment by Astra Zeneca in Canada to create 500 jobs - demonstrating that not even the UK's strong science base is sufficient to always win through in what is an increasingly competitive global environment.
The BIA continues to make the case for the UK to be a positive, supportive and globally competitive market environment for new therapies to benefit NHS patients and we will look forward to meeting Ministers on this before the formal VPAS negotiations start.
Aisling's memorial
It was a privilege to celebrate the life of former BIA CEO Aisling Burnand CBE with colleagues, friends and family this week at our networking event with LifeArc and AMRC. Former BIA Chair Simon Best has penned a fitting tribute which I was able to share on the evening. I was touched to receive many kind words from Aisling's family and friends about the moving but very happy occasion, and how much they enjoyed seeing so many of her colleagues there. At the event, LifeArc announced it is sponsoring five Daphne Jackson Fellowships, in honour of Aisling. Each Fellowship will be open to talented professionals returning to life sciences research following a career break.
Innovate UK and LSE link up
It was good to see Innovate UK and London Stock Exchange join forces this week to launch their 'Invest in Innovation Partnership'. The idea is to help the UK's most innovative companies navigate opportunities across public and private sources of funding and provide investors with a greater understanding of the future economic sectors with the highest potential for scale and impact. The partnership aims to unlock more of the £6 trillion of long-term capital available in the UK in the form of pensions, insurance assets and retail investment for UK innovation and growth.
International Summit on Human Genome Editing
The third International Summit on Human Genome Editing will take place in London next week at the Francis Crick Institute. Building on previous events held in Washington, DC (2015) and Hong Kong (2018), the London meeting will continue the global dialogue on somatic and germline human genome editing. Major themes for discussion include developments in clinical trials and genome editing tools such as CRISPR/Cas9, as well as social, ethical and accessibility considerations these scientific developments entail. The three-day Summit is being organised by the Royal Society, the UK Academy of Medical Sciences, the US National Academies of Sciences and Medicine and The World Academy of Sciences. Discussions at this event are likely to set the framework for future innovation using these techniques and could set the context for a core industry of the future. The sessions are available online and are worthy of engagement – it's great to see the UK hosting such a key event.
Spring Budget
Just one week until the Spring Budget! Thank you to members who have gotten in touch to support our campaign on R&D tax credits, I'll be in touch ahead of the day to ensure we can maximise our impact throughout the next week. In this context it was useful to see R&D tax credits mentioned in the press release announcing the new Science and Technology Framework: "the government continues to listen to stakeholders about the recent changes to R&D tax credits. Our ongoing R&D tax reliefs review is making sure taxpayer's money is spent as effectively as possible".
New Science and Technology Framework
The Prime Minister and Technology Secretary today launched the government's plan to cement the UK's place as a science and technology superpower by 2030. The new Science and Technology Framework is the first major piece of work from the newly created Department for Science, Innovation and Technology. The plan is to challenge every part of government to better put the UK at the forefront of global science and technology this decade through 10 key actions – creating a coordinated cross-government approach.
From a BIA perspective, a couple of things stand out - the commitment to a strategic approach to AI and Engineering Biology and its applications across the economy, by mid-2023, to maximise opportunities and mitigate the risks. Also, the focus is on increasing the supply of UK institutional investment to deepen the pool of domestic capital available for scaling UK science and technology firms. The government recommit to "engage closely with institutional investors, particularly defined contribution pension schemes, to address any remaining barriers to investment in innovative UK companies. This will ensure that UK pension savers stand to benefit from higher potential returns and that our most promising companies can access domestic sources of capital to scale up and remain in the UK". Good to see the work of the Life Sciences Scale-up Taskforce which we were at the heart of remains a core priority.
Windsor Framework webinar
DHSC would like to invite you to a webinar at 2 pm on Thursday 16 March, on the recent announcement from the Government on the significant changes to medicines in the Windsor Framework. Specifically, the replacement of the EMA by the MHRA as Northern Ireland's regulator for all novel medicines, making the MHRA the sole medicines regulator for Northern Ireland. DHSC officials are working through the details of what this means for all products and supply chains and further information is available on gov.uk. There are no changes that industry needs to make immediately, and government guidance will be released in due course.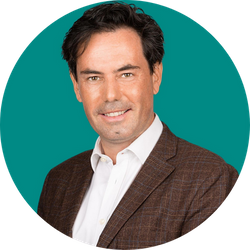 Steve Bates OBE
CEO, BioIndustry Association
More news and updates
More within