CEO Update - 9 May 2023
Alzheimer's breakthrough
It was heartening last week to see positive results from Lilly's trial of donanemab for Alzheimer's disease. It is an important step and, although there is a long way to go before products like these become routine in clinical practice in the UK, it is great to see positive news. An experimental Alzheimer's drug slowed cognitive decline by 35% in a late-stage trial with 1,182 people, providing what experts say is the strongest evidence yet that removing sticky amyloid plaques from the brain benefits patients with the fatal disease.
VPAS starts and parliamentary discussion
The fact that important new products will emerge in the coming years is why it's so important that the UK gets the VPAS negotiations for a new voluntary deal right between industry and government. It was good to see the issues highlighted in a timely Westminster Hall debate in Parliament last week and I was heartened to hear that negotiations have actually started.
Coronation and local elections
The coronation of King Charles III dominated the headlines this weekend and also obscured somewhat the results of the local elections in England held last Thursday, which gave the best indication of public opinion in recent months ahead of a general election. BBC pundit Sir John Curtice, Professor of Politics at Strathclyde University, described them as 'hopeful for Labour, encouraging for the Liberal Democrats and the Greens, but only a little short of calamitous for the Conservatives'. Read the full BBC analysis. For the BIA this means that we will continue with our strategy of building strong links with all the political parties likely to be in the next as well as the current Parliament. We look forward to meeting many key stakeholders with members at our upcoming Parliament Day next month.
FCA progress Edinburgh reforms
Another step on the reform journey for UK stock markets happened last week as the Financial Conduct Authority (FCA) published its plans for how stock market listings could be overhauled to make London a more competitive market. The FCA wants an open discussion about the change to risk appetite that a listing regime based on disclosure and engagement, rather than regulatory rules, would require. Nikhil Rathi, Chief Executive of the FCA, said: "We want to encourage more companies to list and grow in the UK, versus other highly competitive international markets." The consultation follows the Hill review and is open until 28 June 2023. From the BIA perspective, it is a helpful contribution to a suite of measures aimed to unlock productive finance for growth segments of the UK economy.
New approach to importing into Great Britain
The government published guidance on a new model of importing into Great Britain that will be progressively introduced from the end of October 2023. This guidance will be applied to imports of live animals, animal products, plants and plant products. The proposals may impact the timely and efficient transport, import and export to and from the UK, of purpose-bred research animals, biological samples from research animals (blood, tissues, organs, embryos), medical and pharmaceutical supplies, plus supplies of specialised animal feed and research diets. The new guidance states a few points worth noting, like "in most cases, live animals will be subject to 100% identity and physical checks", "cannot be kept in sealed consignments" and will require "100% checks on entry and exit for live animal transits". If you have expertise in this area, please share your thoughts with Chris Magee, Head of Media and Policy, at the European Animal Research Association (EARA) to add to the sector response.
Looking forward to Aberdeen regional
I am excited to be travelling to Aberdeen this afternoon ahead of our regional event tomorrow. It is the first time the BIA has held an event in the granite city and I'm really looking forward to meeting the vibrant community to discover more.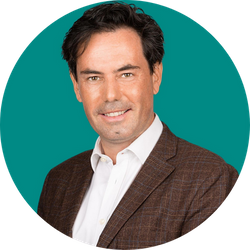 Steve Bates OBE
CEO, BioIndustry Association
More news and updates
More within